Today, we are living in a world where we are in a constant race to outperform others. So, in these stressful times there a very few places left where we can enjoy the tranquility and rejuvenate our spirits, and this is one of the few reasons to find comfort in your own home. Also, this is one of the major reason why people today lay a strong emphasis on zen principles. It has become a popular trend of present times. In Japanese, the term zen refers to meditation. In interior designing the world zen reflects harmony, balance and relaxation. Although zen cannot be considered as a proper interior design style and does not come with books, also there are no strict rules associated with it. The zen simply does not mean to adhere to strict rules, it is generally associated with minimalism, simplicity and purity of mind. It is simply a way on how to arrange furniture and create an ambiance that reduces stress and tiredness of routine. Here are some steps on how to make your home a totally zen home.
Earthy Colors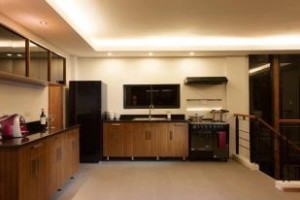 A zen inspired bedroom is all about selecting natural colors like soft tones, grey, and shades of pink and beige that has the power to inject a sense of relaxation and calmness. Harmony between different elements is quiet crucial, another important thing is to attain visual continuity with respect to walls, floors and furniture. If you really want to create a monochrome room, it is best to blend bold color along with accessories and textured walls like beige or rosewood. To create diversity it is best to blend two colors or experiment with different colors. It will make your home look beautiful.
Add rugs or parquet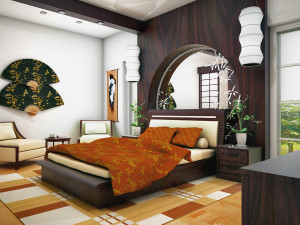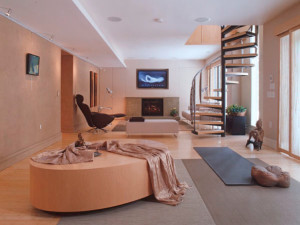 Parquet is a good choice and also you can go for wooden flooring. For instance, you can opt for white, grey or any kind of light colored parquets or you can even select colorful parquet. The only condition is- it should match with the theme of the room. Opt for resin flooring for a modern home. Wool carpets or area rugs add a sense of comfort and convenience. Moreover, it does not require much maintenance. However, if you really want to adhere to zen principles go for wool carpet or carpet made from pure wool. Pay due attention to the color of the carpet, as it should match the overall decoration of a room. The colors that you can select are khaki, grey or moleskin.
Natural Fabrics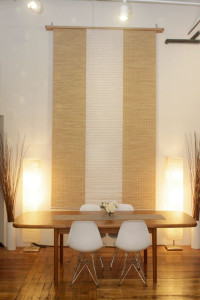 In order to create a zen decor in home, the thumb of rule is to stick to natural, comfortable and light fabrics. One of the crucial elements of zen decor is to use curtain that creates a sense of intimacy, while filtering excessive light and noise.  Select natural textiles like linen, bunting wool and match the same with the rest of the decor of a room. To create a perfect ambiance, use blinds-it filters light and helps to create a perfect atmosphere. The next thing that you need to consider is to pay attention to curtain rods because nothing can be more disastrous than fixing gorgeous curtains with not matching rods.
Natural Light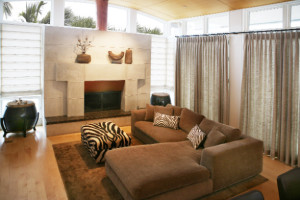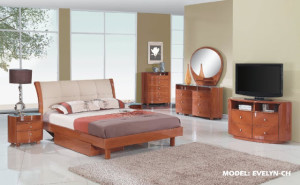 In order to create a relaxing space, it is better to avoid harsh lights and replace the same with calming lights like candles.  Try to avoid a strong day light by using curtains. In order to lighten your home use floor lamp, lamp set or any kind of indirect lights. For the bed area, use reading lights. These are quite practical and emphasize a particular area. If you love diffused light, go for some nice scented candles.
Zen Furniture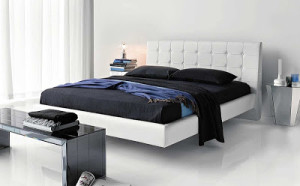 The zen kind of furniture is characterized by simplicity, it is better to avoid excessive details and ornamentation. The furniture should be durable and of superior quality, made from natural materials. It brings warmth and relaxation in home. The storage pieces like cupboards, closets, drawers can be easily purchased from the market at competitive price. The decoration item should blend well with the interior décor of a home. A bedroom tends to be the key room for the zen decoration, here we have provided you some suggestions on what kind of bedroom furniture you should buy:
Place the bed to an area that is close to natural light or sun light and avoid placing bedding close to the passage. The height of the bed depends upon your comfort and convenience, but beds above 55cm are the best. Go for upholstered, headboards, as it will give a new dimension to your bedroom.
Keep home decorations to the minimal; for instance try to use mohair, fleeced covers or throw pillows and don't make excessive use of cushions. Rather it is better to select different pillow sizes with different pillowcases that you can use for reading and sleeping.
Adding nightstands it also a good option and is the best way to add décor to your home. Try to integrate things well when it comes to interior designing.
When it comes to reading a book, go for an arm chair or simply pay attention to lines of furniture.
Minimal Decorations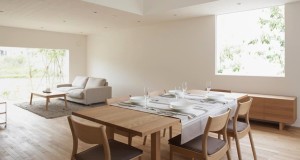 The word simplicity is the rule to be adhered. Avoid paintings or photos that don't hold much relevance to you, rather keep only those photos that serve as a token of remembrance.  To create a perfect library, cover books with a paper.
Use Natural Scents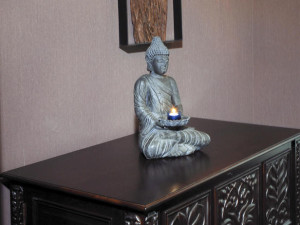 To create a perfect ambiance, you can go for homemade linen spray, candles, and natural oils and ways to enhance the room with scents. These scents not only have calming effect, but it creates a perfect atmosphere in a room.
Eliminate electronic disturbances
Today, we have become gadget freak and it is the major cause of distraction, so zen interior decoration clearly state- remove electronic disturbances from your home. However, the maximum electronic device that you can add in your home is TV set, but make sure you hide it in a specially designed cupboard. Ensure that you even hide cables and wire. It is crucial to create a perfect ambiance. This will bring in tranquility in the room.
Add Green Plants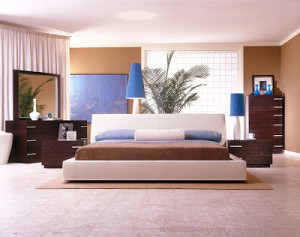 In order to fully adhere to zen principles, add some green plants in your home. It will create a soothing and relaxing effect. However, it is advised not to incorporate flowers in a bedroom or a room, as it requires special maintenance or it may disturb the artificially created scent. For plants, you can use Bonsai trees or terrariums. The idea is to create a healthy atmosphere in the room. It will also protect you from different diseases. Here we have enlisted some of the benefits:
We don't know that even inside of our home various toxins are there like xylene, ethyl acetate, chloroform, toluene, etc. are present. Among the others the major concern is benzene, formaldehyde, trichloroethylene are present. This could lead to serious health problems. Plants protect you from it. It helps in keeping air clean and balance indoor humidity. They not only absorb pollution, but also help to fight against pollution.
Declutter your home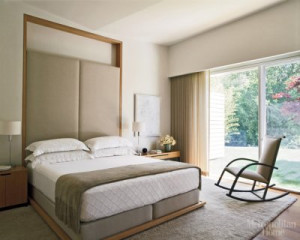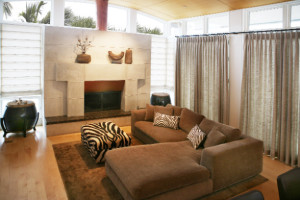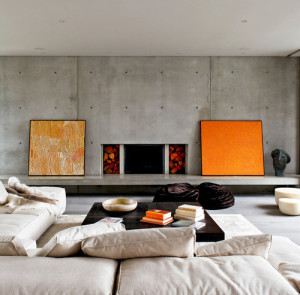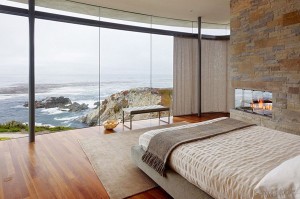 Try to keep accessories to the minimal and eliminate all kind of clutter from your home, as clutter free home reflects relaxation and comfort. Try to clear your home as far as possible and keep only the necessary things, but feel free to bring out the comfort that you desire.
Thus, by adhering to zen principles, you can easily create a sanctuary where you can relax and rejuvenate your lost spirit. Now, home can be the best place to reside.