Wood furniture is one of the most popular furniture types used in every home today. This is because wood is cheap, easy to style and compliments almost every kind of home. There is also an ongoing trend towards the use of wood furniture because it promotes a homely, comfortable vibe.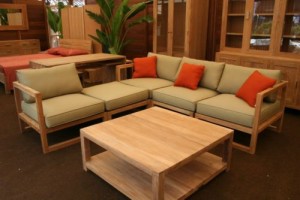 However, there are a number of factors to consider when using wood furniture in the home. This is because while it is versatile enough to style up every room, there are things that make wooden pieces look a bit off or awkward, just like upholstered or plastic types.
Hence, before you go and buy wooden furniture for your home, here are some points to look at.
Your Indoor Space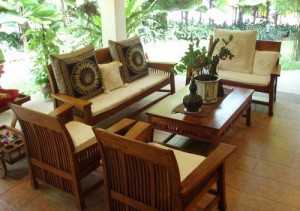 Before anything else, you have to look at your floor space. Wood furniture, regardless of make or structure, can be bulky and it normally eats up a lot of space. Not all pieces can be dismantled or assembled, and they have to be taken inside the home as a whole.
Many homeowners fail to consider this factor, thus they end up using smaller wood furniture pieces instead of the ones they actually like. You may then want to survey your floor space first and use it as a basis on the kind of furniture to buy.
The Kind of Wood Furniture
There are many kinds of wood furniture available in the market today. Some are made of hardwood, others of teak, bamboo, rattan, etc. The material used for the furniture place a big role in making or breaking it in the home, as they either style up or mess up the space you have.
If you have a wide home interior and would like to place sturdy furniture pieces on it, then you may go for teak and hardwood furniture. They promote stability and versatility, as while they cannot be easily moved to another area of the house, they can be decorated and accessorized without losing their grandeur.
Smaller homes meanwhile may settle with rattan or bamboo furniture. These pieces are lighter but are equally stable, and do not easily deteriorate over the years. These furniture types can also be moved from one part of the house to another without taking too much effort, making them pretty versatile as well.
The Look You Want to Achieve
Indeed, wood furniture pieces promote the vintage rustic appeal. However, styling them up towards a trend you want to embrace all lies in your hands. Of course, this includes choosing the furniture type that fits.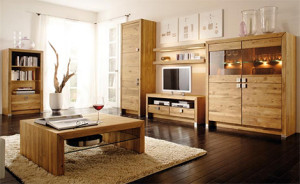 Those who want to create a vintage, rest house inspired look in their home may go for the bulky pieces, as they offer more seating space to relax and get cozy. These pieces can then be accessorized with covers and pillows.
However, to those who are gearing towards a more contemporary look, then they may go for smaller and sleeker furniture types, or those of modular designs, as these tend to be more modern and capable of blending with other minimalist elements in the house.