The festive season is not over, and the city is gleaming with lights and decor. There is an air of happiness and festivity around us. It is that time of the year when you must glam up your home and don the host's hat. As you invite people to the home to celebrate the occasion, it should reflect the festive spirit. However, you can decorate the home with more than traditional elements. Here are some unusual modern home decor ideas that will give your home a festive makeover.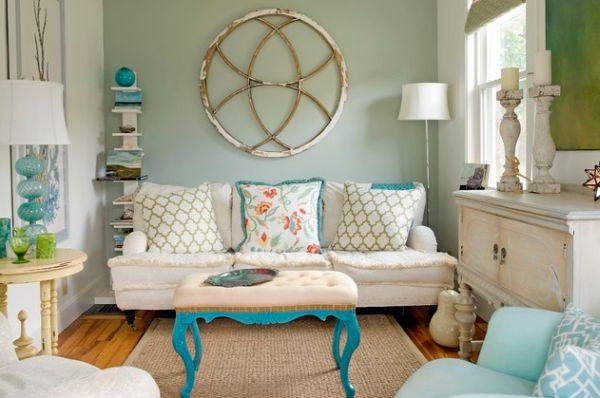 Add lights to the home
Lighting plays a key role in decorating the home. You can hang fairy lights to amp up home decor or hang lights in clusters, lay down glass lamps and candles or let your home speak with the help of traditional diyas.
Add colour to the home
Add warmth and an inviting look to the home by painting 
the home with the right shades. You could also use wallpapers to make a statement. 
Give your home a verdant home decor
Go for environment-friendly home decor and opt for sustainable options—Pepper your home space with plants, both indoors and outdoors. You can create your home nature inspired by making it a green space.
Style up your space
Give your home a refreshing change with new furniture pieces or other decor elements like throws, cushions, and rugs. You can also add wind chimes or bells to create a soothing environment.
Add decorative candles to your space
You can decorate the home with candles in various ways. Though Diwali is over, you can adorn your space with decorative fragrant candles. These candles come in various shapes, sizes, and tones to catch everybody's attention. You can decorate the candles on the staircase or spruce up your home decor with light tea candles. The fruity aroma of candles and perfumed jars can be kept on the center or bedside table. They revive your home and are just perfect for your home decoration for Christmas.
Wall hangings
Wall Hangings play a vital role in enhancing your home decoration. The red and white wall hangings are perfect for decorating the home on Christmas. You can create your wall hangings using discarded material or buy them from the market. 
Showpieces
Showpieces make a contemporary home look modern. They add a smidgen of excellence and traditionalism to the home. The metallic showpieces add an enormous amount of style and elegance to the home. You can explore different showpieces and find the one that suits your home styling.
The festival comes loaded with joy, happiness, and binge eating of sweets, cakes, and exchanging gifts. They are the epitome of vibrant decoration and emphasize optimism. Shed off your inhibitions and start decorating your home with decorative elements that are far from traditional and revamp your home and give it a new look. As mentioned earlier, those are ways to change the home decor without spending a lot.