This festive season shed your inhibition and add a nostalgic feeling to your home with these classic home decor elements." The vintage has become a new chic", is a new mantra in the world of home interior decoration.
Why has vintage home decor become popular?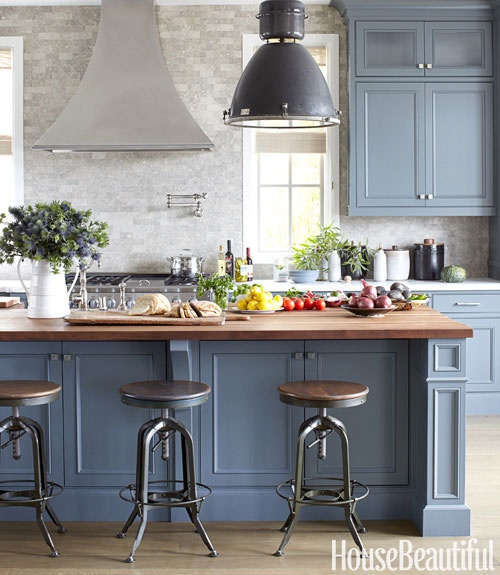 The vintage home decor takes you to the ancestral roots and gives your home a classic touch. Many trends are inspired by decades of the past and incorporate an antique look into the home. These home decor trends will give your home a modern twist.
Focus on light shades
In olden times, the focus was on pale shades like white or beige because they emit intense light, coolness, and calmness to the home. They avoided bold colours like blue, purple, and vibrant red. Paint the walls with these shades to create a contemporary look for your home. You can mix and match or play with different colours to create vibrancy in the home.
Biophilic Design-The earlier home designs were fun, sophisticated, and resonated with the natural environment. The courtyards in the home have again gained momentum.
Here are some Biophilic trends that are once again making a comeback.
Install large windows:

The large windows help the fresh air to enter in and fill your home with the sound of birds, rain and wind. Breathing air improves your mood and strengthens your immune system. 

Open the doors:

Opening the doors helps natural sunlight enter your home and will raise Vitamin D levels in your body, lower your high blood pressure, improve your muscle health and is a perk to your overall health. You can maximize natural sunlight in your home by repositioning the furniture, removing curtains, or anything that blocks the full potential of sunlight. You can even use decorative elements like mirrors, furniture with glass panels, glass tiles, shiny pieces into your furniture, etc. 

Add plants to the home:

Green is one of the relaxing colours that raises your energy level and clears your mind. You don't need to be an expert gardener to keep the plants alive. You must select the right plants that can survive in your rooms and maintain them by regularly watering them.

Add natural materials to the home:

Give your home a green makeover by adding natural materials in your homes like bamboo, cork, stone, and rattan furniture. You can incorporate it through the furniture, home decor, kitchen workshop and floors. You have to be mindful when selecting materials.
For example, you can buy bamboo bonsais, wickers storage baskets, bamboo chairs, sofas and other eco-friendly furniture items that give your home a new look. The resurgence of natural materials shows that we are becoming close to nature.
Incorporate water sounds in your hom

e- Water sounds create a soothing atmosphere. It encourages peaceful sleep and relaxes the body deeply, thus taking you to an oasis of happiness. You can install various decorative elements, like a water fountain. It increases the home's positive energy and adds tranquility to the home environment. 

Gardens:

Earlier homes used to have a garden to grow vegetables. The trend is back. Creating a garden with a pond is a fun project, and your kids will love it. You can also install a small fountain to improve its look.
Curved furnishing
Nature is all about curves, edges and imperfections. The best interior update you can make in your home to give it a contemporary look is adding structural accent chairs and rounded sofas that remind you of the 1980's style. These attention-grabbing elements will make your home look natural and improve its decor.
Classic cabinets
Another trend that is catching the attention of modern homeowners is smart office furniture. You can use floating shelves, folding desks, and handle less cabinets to give your home a sleek and trendy look.
Decor lights
 In earlier times, the decor lights like greens, turquoise, and orange dominated the market. You can add the same in your home to get the glamour back. The mushroom lamps and sculptural elements cast a warm ambience in the home and make it look lively.
Add metallic elements to your home.
 The retro day's people used metallic elements in their homes like brass lamps. These have again become popular. You can add metals like copper, brass, and stainless steel to your home renovation and change the home decor. For example, you can install metal cabinets, doorknobs, and light fixtures, in your modern home. Brass is a metal that is gaining popularity due to its intriguing nature. It can be used as a flair for design to create a modern look.
Use less is more approach.
Contemporary homes use fewer items to accentuate the space and give a false illusion of a large space. So, you can also do so since the cities have become populated and space has become a prized possession. Your space should be used optimally and not in a decorative way. Hence, position your furniture and other decor items, so your space looks the best.
You can even add multi-functional furniture to the home to create the look.
Add mood lighting
People used mood lights earlier to evoke peace and calmness in the space. It is one design element that will make your home look beautiful. Apart from adding a green vibe to the home, the mood lighting will transform the space into a peaceful haven. It will help you escape the daily monotony of life and rejuvenate you. The mood lighting that you can add to your home is through lamps.
Today, architects and interior designers are focusing on the earlier trends. These trends will inspire your everyday life and incite your mood and walking into such spaces will completely immerse you in the feeling of calmness. Such a space will evoke awareness among you, enrapture your mind from deviating thoughts, and let you stay focused. For more interior design tips, stay tuned.