Slipcovers always make a different on an old couch. They give it a big makeover. You can easily convert the old puffy sofa into a plush davenport in minutes, as long as you dress it with the right slipcover.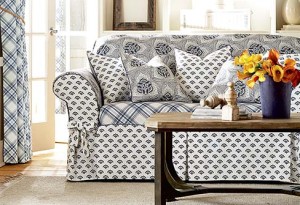 Choosing the right slipcover is an essential in giving your sofa a new look. It's just like a dress; you need to find the one that fits your body perfectly otherwise you will look bad on it. It can be quite tricky to choose a slipcover too, even if you know the size of your sofa. The wrong style and cut can also make it look bad, so you better watch out.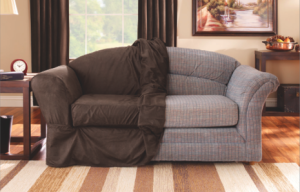 When shopping for slipcovers, here are some tips you can take into consideration:
1. Shape. What is the shape of your sofa? If you have the typical upholstered sofa with slightly rounded corners, then you can go for the regular slipcovers that can be tucked to perfection. However, if you have rather intricately detailed furniture, then you may want to settle for the stretched variants instead. This is because your slipcovers should be able to contain the shape of your sofa otherwise it will look frumpy. The regular covers are not usually stretchable and are designed using standard dimensions, thus they are better for the plain furniture styles instead of the fancy ones.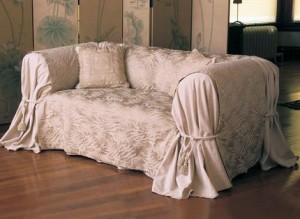 2. Is there anything you want to hide? If your sofa already has dents and cracks that you want to hide, then you may go for slipcovers with drapes. This covers reach down to the legs of the sofa, which is good especially when your couch already has a few damages that you'd want to hide. Meanwhile, if your sofa is still at its best condition and you just want to perk up its look, then you can go for those that don't have drapes.
3. Who sits on the couch? If your main problem with your sofa is maintenance, then you have to consider covers that can reduce that cleaning effort. Most sofas are soiled with liquids and this makes them difficult to clean-you have to use a special agent to get rid of the stain, and in the process you may damage the sofa's cover permanently. To avoid this, go for waterproof furniture covers; they come in sleek fabrics and textures and are resilient to fluids. They are great for homes that have young children that frequently sit on the couch.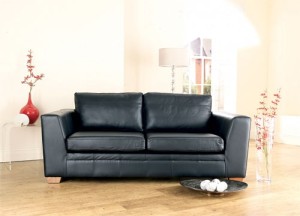 4. Leatherette or leather? If you want to give a sleek look to your sofa and at the same time prevent it from stain, then go for leather slipcovers. They are beautiful on every couch, and as well do not absorb the fluids that try to soil them. However, leather slipcovers are expensive and have to be custom made; you may want to settle for leatherette instead. Leatherette is a cheap but equally great alternative to actual leather, and it comes in different designs and textures as well. You can use this in case you're planning to switch to new covers sometime in the future.