More and more homeowners are starting to see the value of having a garden these days, but they just don't know how to perk up their lawn space. First, they think that gardening is a high maintenance chore. Second, many homes have limited yard space, thus gardening may require more than just the basic steps.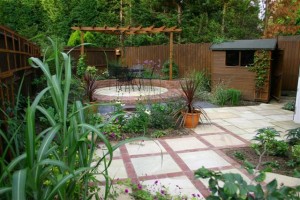 If you have a decent garden space at home and would want to add more life to it, then why not adopt a modern posh style instead? The minimalist vibe of this theme gives your garden space cozier and more comfortable to be in. It also creates a more functional setting, making your garden a good receiving area as well.
To create a posh garden space, then you may begin with these steps: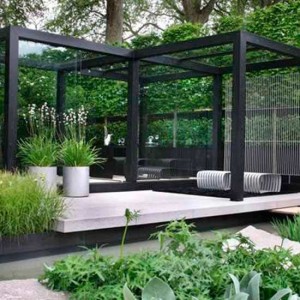 1. Install a platform. Having an elevated space in the garden is important. This will give highlight to the focal point of the yard and as well provide room for more ornament. For a modern posh appeal, install a platform made of hardwood, and paint it in a dark neutral earth shade. You can also add pillars around it so it would look more like an open gazebo. You may then place your outdoor furniture and accents in this area.
2. Keep the shrubs low. Your plants should be kept trimmed and polished all the time, and you have to maintain them at low heights. The bulky bushy look works better for modern gardens, as they make your yard look clean and neat.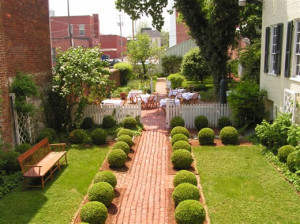 3. Settle for geometric grids for the blooms. You may also want to organize your plants according to their flowers and leaves. A coordinated style makes your garden look sleek and pretty, and at the same time stylish and classy.
4. Create pathways. Pathways are important in posh gardens because they provide you with the walkway to roam around the garden. If you haven't installed grids yet, you can use gravel and pebbles to form the paths in the yard. This makes it easier for you to pave the path once you start working on it, and at the same time you avoid messing up with the surrounding plants.
5. Use plant boxes. Plant boxes can be placed around the platform to create a green frame, and as well as to cover the barren spaces around the yard. You can also add extra accent in the corners with potted blooms and bulbous foliage. The goal here is to create a cool, green ambience around the garden despite the limited yard space.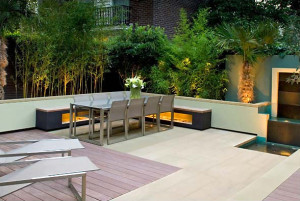 6. Use accent trees for a pop of color. There are some trees and bushes that may be situated at the far corners of the garden to create an enchanted effect. These include bamboo trees and Japanese maples, as they have distinct foliage and transcending colors. You can include the maples on center garden bushes to have a touch of red or purple, while the bamboos offer a willowy effect on the sides. They can be situated near the patio too, or by the walls to beautify the enclosed space in the garden especially when your home is situated in a cramped neighborhood.