Purple is a soft color that's a great alternative to pink and red. It's very comforting to the eyes, thus it has become a big favorite of a lot of girls from all over the globe. It's no wonder that the color has been used for bedrooms, especially of kids and teenage girls who want to express their eye for style.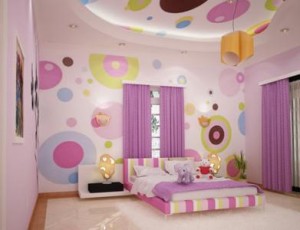 Creating a purple girl's bedroom is easy; this is because the color easily complements most of the shades in the palette. All you have to do is spot the right patterns and decors to make the color stand out yet at the same time blend in.
A few tips to follow when creating a purple girl's bedroom are: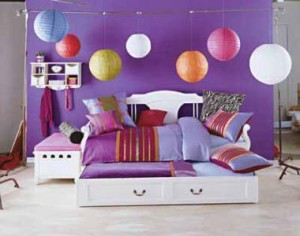 1. Invest on the walls.
The walls play a major role in creating a purple bedroom. You can start by painting the walls purple or lavender. You may want to use textured patterns when painting the walls, so that they will show off an elegant effect later on.
If you want a more contemporary room but still highlight the purple theme, then you may go for white instead; this way the room lights up and the purple shade serves to add a pop of color inside.
2. Layer your linens.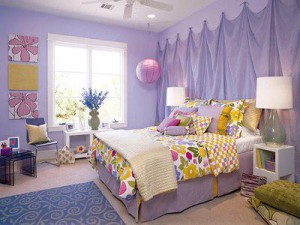 Purple is a color of fashion, thus if you're going to apply it on your lines, make sure they are fashionable too. Go with layered bed sheets and covers, and as well as carpets and rugs so that the color would definitely stand out.
3. Accent with a few pinks and yellows.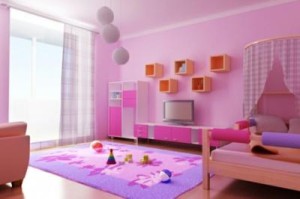 You may want to keep the purple balance by adding a few accent touches. You can use pastel pinks and yellows for the accessories so that you won't get tired of looking at only the purple shade.