The jungle themed bedroom can be used in a nursery or it is suitable for young children, teens and adults. Learning on how to decorate safari-themed bedroom includes alterations from the door to ceiling to anything in between.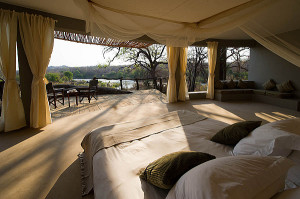 Bedroom walls can be painted in the earth colors like brown, black, green, gold or off white. The wall paper or murals with a safari motifs can cover the walls or decorative borders that can be applied near the ceiling or on the baseboard. Baseboard designs could resemble to grass or blushes. The floor can be painted or tiled with area rugs, straw mats and animal furs.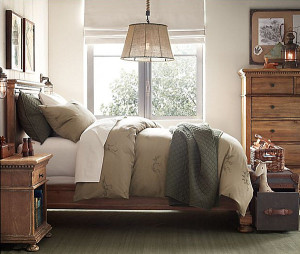 Carpeting with the earth tone colors or animal prints like giraffe, leopard or zebra designs is another option. Windows can even be decorated with veils, valances and sheer panels in solid color or jungle patterns. Ceiling lights including decorative shades can be used. Ceiling fans with paddles resembling palm leaves add zing to the bedroom. The jungle theme is the best theme for kids who like adventure and fun. Furniture can be made from dark wood, bamboo, wicker, rattan or leather. There is a large selection of bed frames, head boards and foot boards that you can select from. Comforters, pillows cases, shams, skirts and throw pillows are offered in jungle animal prints and designs. A canopy bed with shimmers is another possibility that you can opt for.