Gone are the days, when interior decoration was limited to the wooden cabinets and plastic shelves. Now, it's the time to go natural! Yes! In this article how pebbles can be used in a creative way. This outdoor item has become part and parcel of home decor. Stone add personalized and natural touch to the home. Using pebble for interior decoration is getting more trendy these days; stones of every kind, whether small pebbles or large rocks, they can add completely different look to the home.
Pebble as Wall mural and name plate
Pebbles come in various shapes and sizes. They come in several colors like black, red, white and green. These multicoloured pebbles suit your preferences. The pebbles can also be used as artifacts. You can place different sizes of the pebbles in random fashion on your wall panel to give it a unique look. A pebble wall mural is a new option amongst various choices. However, ensure it is not too overwhelming. Bear in mind that it should match with overall theme of the home. The name plates can also bear a statement with pebbles inscribed on it. These can be easily painted with different color and funny faces to add humor element to the home. You can even provide pebble border to the mirror to highlight it adequately.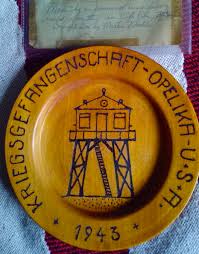 How to accentuate home with pebble?
Other way to use pebbles is on your tee poy with a glass placed above it. You can even lend a different look to the home by accentuating home decor with it.
– Keep a bowl and bottles filled with differently colored pebble
– Design a small part of the flooring with different pebbles to lend a colourful appeal
– Create layered pebbles space
Pebbles in interior decoration
The reason why pebbles are gaining immense popularity is because it is easy to install on any interior or exterior surface. However, pebbles tiles look great in the bathroom and kitchen. They can also be used as backsplash in the kitchen. Walls of the bathroom or a shower area can be made as focal point with help of pebbles. Renowned architect Ketaki Poonamwala suggests that pebbles can be used as show pieces in the bathroom or one can even create a pathway of pebbles towards shower area as it comes with anti skid property. Definitely highlighting the home with pebbles has become a new fashion.