When selecting paint colours for your bedroom and bathroom, you need to find colours that complement with the overall décor. However, you don't need to paint matsre bedroom and bathroom in a similar shade. Because master bedroom is larger than bathroom and usually has more accessories, so it is best to finalize colour for bedroom than bathroom.
Go for earthy shades
Earthy shades like brown is neutral and adds warmth and intimacy to a bedroom. Dark shades can shrink the size of the room, so go for medium and light shades to create false illusion of space. For instance, use of light mocha brown paint for bedroom and taupe or soft beige for the bathroom. Choose two different paint shades from different catalog to avoid any confusion. Bind both the room together by painting all the trim white and incorporating accessories that contains both the shades- like towel, shower curtain, comforter, pillow-into overall design.
Select neutral shades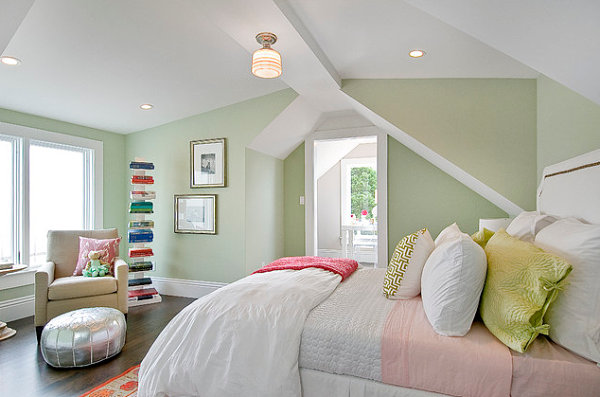 Select neutral paint shades for both the rooms if you want to draw attention away from the walls and focus on furniture, wall art, bed coverings or other accessories. Go for lighter, softer shade that won't overpower décor of your bathroom, especially when it is small. Neutral paint shades like light gray, beige, white, linen, ecru, pine, pewter, ivory, cream or caramel is perfect to unify master bedroom and bathroom. Light yellow shades with golden undertone amne muted shades of green with brown undertones are the best, and they work with neutrals too. But the catch is it should blend with other furnishings. Using the similar paint shade in both the room keep the room flow together.
Go for contrasting shades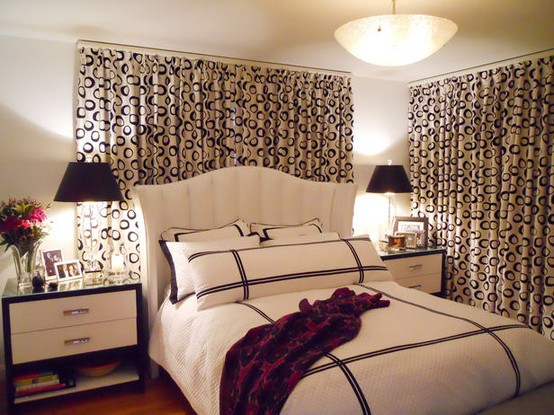 Go for contrasting shades if you want to distinguish your bedroom and bathroom, but in case you want to incorporate furnishing nd accessories into both the room unite the two shades. For instance, you can select teal bedroom walls and light green bathroom walls and aquatic glassware and linens into the space. Or use caramel paint for bedroom and apply light gray blue for bathroom. Incorporate caramel and paisley floral prints or animal prints for both the rooms, or use accent shade like dark brown to unify both the rooms. Brown vases, wrought iron light fixture, chocolate brown towel and dark wood framed picture can connect both the room together.