Staying away from parents makes you responsible towards your own lives because now you need to take care about yourself and belongings. Surviving individually starting from day one may resonate with freedom but if you are not well versed with household chores, the chances are that you might not be able to impress anyone. But don't fret, this article is for bachelors. Below here are 4 basic bachelor hacks that are guaranteed to make your apartment organized and cleaner. Though it is not necessary to go with a particular theme, but it is important to make your room look spacious and cohesive. And now that we are not talking about decorating the entire home with favorite wallpaper or logos, rather it is better to decorate home that depict your personality. Your apartment should reveal more about your personality but don't go overboard about it. If there is a particular color that you are fond of, ensure that you have aspects of them in every room including the kitchen. This trick will not only light on your pocket as buckets of same color come cheap. If you are a traveler, add souvenirs in the hall, few in the bedroom and may be in the kitchen. If you are fond of kitchen why not add miniature replica of bike on your mantel and if you are willing to go a step further, hang up the image of your first bike as the centerpiece.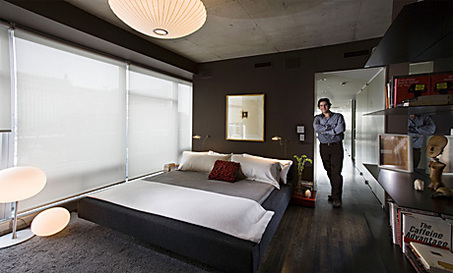 Keep all the hanging cables at a bay
Every man loves to horde gadgets and you are likely to see their homes filled with so many cables hanging from every plug point. So, it's important that you use a cable organizer or keep the wires hidden from the naked eye. Take an old shampoo bottle and convert it into a cord holder and place all the wires in them or place them in a neat box. Picket fences are another option.
Go for sofa cum bed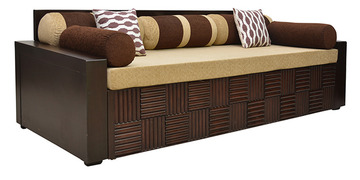 Though you might think really it is not important, but it is better to have one. Laid down mattresses and bean packs will make your room look like dormitory rather than a bachelor's room, so it is non-negotiable. This kind of furniture will not only lend an elegant look to living room-but it will also save embarrassment of letting your family member sleep on the floor. Instead of borrowing or stocking up those mattresses, buy sofa-cum-bed it can turn into a sleek king sized bed at night. Ensure that your sofa cum beds looks like a seating furniture, you could add lot of bright color cushions and team up with a modern coffee table that suits with the entire look of the room.
Space saving storage options
Having a very small space is disadvantageous and while you don't want to make your home look messy, so it is important to be smart and creatively utilize the storage space. Place magazine holders and add all your Tv remotes in them. For kitchens, add some hooks into the cabinet doors and add all the utensils there. It will ensure that your kitchen top always remain clutter free.