Interior Decoration is all about creating a space that is liked by one and all. It should reflect home owner's personality. Here are some ways on how to update the space easily:
Create an outdoor space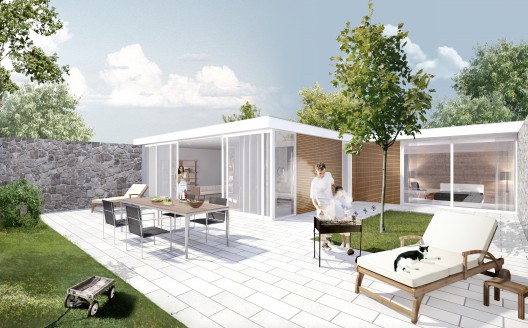 Often we forget to look outside four walls of the room and consider that only as interior decoration space. But it is not the case! Even if your home doesn't have a large front porch or an amazing backyard patio- there is still an unused space where you can express yourself. You just need to be creative.
How to create an outdoor space?
Well, it is too easy. Don't think a lot! You can create an outdoor space by adding an area rug that defines outdoor of the home. Then add couple of comfortable outdoor chairs and throw pillows, a fireplace, dangling lights- wow! You have created an outdoor space for your room. If you want to achieve fancy look for your home or wish to go beyond traditional then add some brick pavers or flagstones, then layer it with outdoor rugs and chairs…or you could go and install a large pergola and cover it with window blinds, add outdoor heater, music player and some drinks…Voila! doesn't it sound to be great outdoor escape. The pergola installation may take a weekend to achieve, but it is worth the money spent. You will love to unwind yourself and enjoy to the fullest- this is a promise.
Green is a new mantra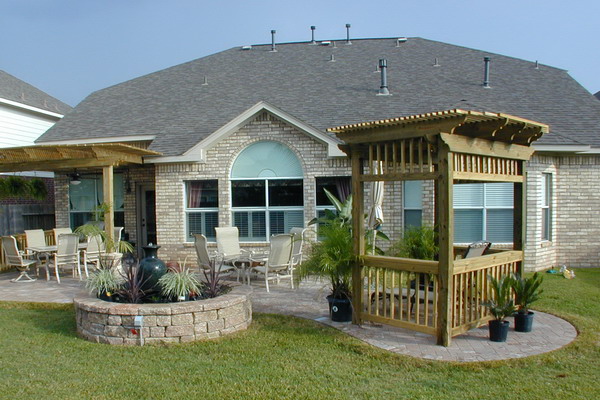 More often than not, landscaping is just reserved to planting one or two plants like money plant or traditional Tulsi plant, and we assume everything is over! Well, the landscape is not about planting one or two trees, rather it is thinking beyond that. However, curb appeal is affected by the design of your landscaping. While not all of us are fond of green plants or gardening, but it is easy to make a couple of raised garden beds, or plant more trees, ferns and flowering shrubs. Start by visiting a local green house store or nursery. People there are backed by knowledge as to which plant is best for your home even if you don't have green thumb. Ask them what plants are best for your area and more importantly what plants are easy to care about. Most of these garden centres have a landscape architects or a staff that can design a landscaping plan for your home. It is best to initiate slowly by adding a couple of flowering shrubs to the front yard of the home and then add a small raised bed around the front door. Don't forget to balance the heights of different plants with tallest one in the back and read all the planting directions and then incorporate it into the space and according to the projected heights. With time and patience, you will have beautiful yard.
Create a new look to dreary looking spaces

It is not all about adding traditional wall paper. Here we are talking about modern wallpapers. These wall papers give new lease of life to dreary looking traditional home. IT makes the room look colourful, lively and wow! Moreover, the wall papers are removable version also. It is making the headlines in the market. Here, we are also not talking about tacky or DIY wall decals that convey a message. Rather, the new lines of removable wallpaper come in amazing patterns and graphics that will make the room that you have hired an interior designer without spending a lot of money. The main benefit of installing these kind of wall paper is it can be removed by simply peeling of without causing harm to the walls underneath and most of them can be reused on different walls. Now, this is what you call as interior decoration revolution, isn't? For easy weekend project, cover the main wall of the bedroom with a particular pattern or by covering one wall of the living with a funky looking geometric wall paper. There are numerous of online stores that offer a wide array of wall paper. Just be sure to read the details on how to peel and remove and try to buy brands that are on top-of-the-line and can be removed easily.
Add spice to the bathroom

Bathroom get soiled up and look dingy quite easily. Start a bathroom makeover with through cleaning. Yes, it is indeed a lot of fun, but the glamorous result that you will get will lure you to spruce up the rest of the bathroom. One of the easiest and quickest ways to update kitchens and bathroom is to add a clean and un-cluttered look to them. Revamp the bathroom by adding new door knobs, vanity, faucets and shower curtains. By simply changing the outdated items, you can create a new look to the bathroom to make it look modern and trendy. Add a dab of paint that can really go far in a bathroom, as well. Look to the bathroom in the picture given below and see how it is painted. Combination painting is a new fad! Add the modern cabinet pulls, cool lantern light fixture, the modern and ultra stylish faucet, the plush towels and the pretty cool green plants- all these make a brand new bathroom without tearing the walls, cabinets or sinks-now isn't it a cool idea?
Create a cave for family members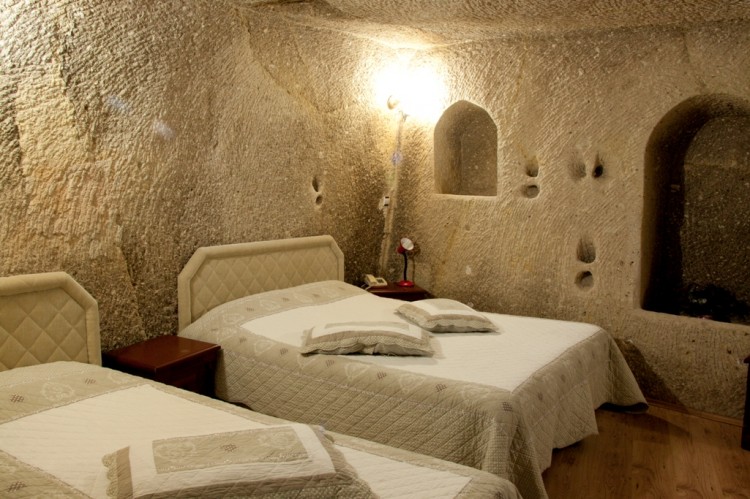 A man cave is all about uniting family members if the home-in man caves. While for ladies this concept don't go very well, but a men really like to have a men-cave to escape in and call a room as their own room, a room to drink with their friends, watch cricket or sports alone in a peace. Who can blame them? Men are from mars, of course! It doesn't really sound to be a great escape though. For such cavern man, here are some tips on how to create an ultimate man cave. First of all, find a space in your home that you can easily use, it can be basement, garage or an outdoor room or outbuilding like a shed. Then you need to decorate that space and make it your ultimate destination. Here you can add TV, pool fridge, darts, comfortable chairs, rugs, throw pillow, music player…etc. Understanding what decoration is all about? It is all about creating a unique space. There are various companies available in the market that customize the garages and turn it into amazing man-caves. They offer variety of features to make your garage a den like flooring, wall units, sound system. For ladies, may be a craft room is another option!
Paint the home to create a new look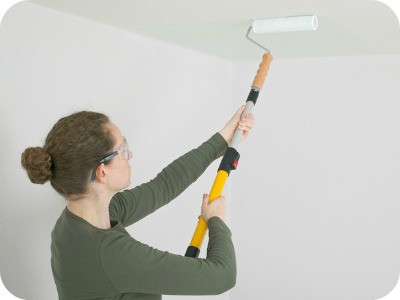 If you don't want to incorporate above mentioned ideas to update your room or if these ideas seem overwhelming to you or if you think that these ideas are not as pr your wish? Well, the best solution is to start with cleaning up the living space. A clean and un-cluttered space will improve the look of the home and make it look vivacious (and more importantly inspire us to do more). It seems obvious buy a clean coat of paint can make a dreary looking room fab. Consider adding punch of color on an accent wall or just touch up the room with a dab of white paint. If your home already has a fresh coat of paint applied, then look to other things for touch-up. May be it could be painting your ceiling with blue color or bring a new life an outdated piece of furniture with a coat of fresh paint. A deep clean new coat of paint can make your home look like wow and when it comes to revamping the room it is a major renovation.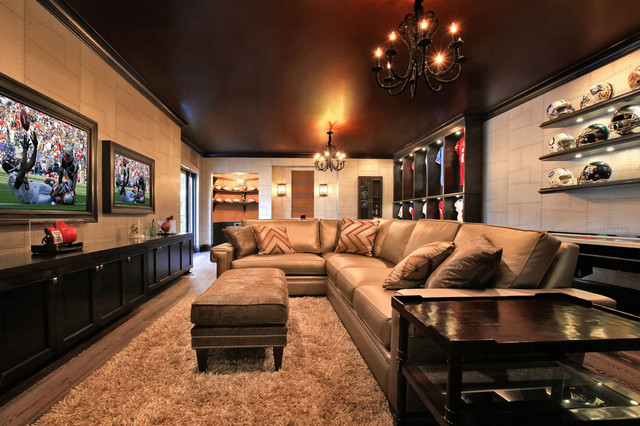 In a nutshell, there are various ways to create a new look to the home without breaking the bank or creating a hole in the home or simply without pouring into a huge expense of remodeling. Study above-mentioned list and the rooms in your home, and then ask what among the above-mentioned update is best for you. Examine each and every room thoroughly and then ask yourself what is the most outdated feature in the home? Once done, now it's the right time to perk up the overall look of the room. It's time to work! Change old cabinetry knobs that are outdated as your grandmother's nushke, illuminate the home with different light fixtures, add faucets to the bathroom, revamp the bathroom by adding a new ceiling fan- it is both modern and traditional way to beat the heat and save cost on electricity bills. It is the best source to lower down the temperature in a room by 5 to 6 degrees. It is important to keep the vent open and let humidity play its role in the bathroom and in other high moisture zone. Well, it is the best way to add coolness in the bathroom. Other tips to revamp the bathroom are to add corner bath tub, install showers especially designed to complement with the overall look of the bathroom. The more popular option to add a new look to the bathroom is to add a hand held shower style that can be hung on a hook on mounted on the wall or can be directly attached to the faucet. You may even consider the wall mounted corner showers that look traditional and have an edge over other designs. Change the typical look of the room by creating an outdoor space, give green thumb or a garage man cave. All of these updates can go a long way in creating a home that defines your spirit and a sense of well-being.
What recent innovations you have added to your home? Or what items do you wish to add to the home? Do mention in the comment section given below.