Searching a work area within home can be a daunting task, but it depends whether you need a full-time office, workshop or a bill paying spot, a dedicated place makes life convenient and better. If you are planning to work from home, you need to make plans regarding loft, basement room, garage, etc, but on a smaller scale, you may need a spare bedroom or need to create some space for office. Here are some tips on how to make home office a stylish home office: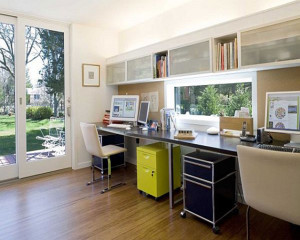 Space that you require- It is estimated that one in eight works from home on a part time basis or on a full time basis. There are innumerable benefits like flexible hours, no need to commute, environment sustainability and additional time spent with the family. It is crucial to set aside a space for home office- a small kitchen table won't work in your favor. Whether you are planning for a spare room, wasted space can be put to use optimally or you can even steal space from bedroom or a living room.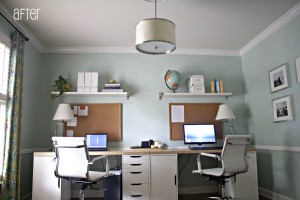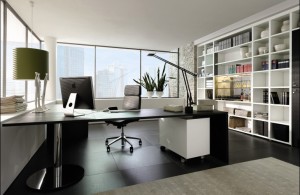 Make a Kit List- Depending upon nature of work, you need to draw a kit list. It includes chair, storage area, computer, printer and desk. Ideally you need an area of around 180x 70 cm to work in, plus room for a chair and add corner and hideaway desks. It is worth installing a separate business phone line, so that your family members don't get disturbed. Even you need a speedier internet connection.