Bathrooms can be revamped, thanks to paint and colour scheme. Selecting paint over a tile is the new aesthetic choice, but it is not practical. With daily splash backs, condensation and water related issues, the paint may get damaged after certain time period. This can be avoided by following certain guidelines. Here are the tips when it comes to picking the right paint for the bathroom.

The ultimate humidity of the room and the paint used in the bathroom needs a special attention, especially when it comes to ceilings and walls. While splashes and condensation plays an important role, the paint needs to be water-resistant to maintain its colour throughout the year. If paint can be washed, it should be good enough. For the areas that is around the shower, bath and sink, where condensation will be the worst more impervious paint is needed. In case, you are in doubt, check specialized bathroom paint. If you need additional help, you can always consult with an expert like Avalanche Roofing for additional help with selecting the right color and type of paint to hold up to the steamiest of conditions. Thanks to thin layer of protections, walls will be preserved from moisture and aggression.
What paint to choose?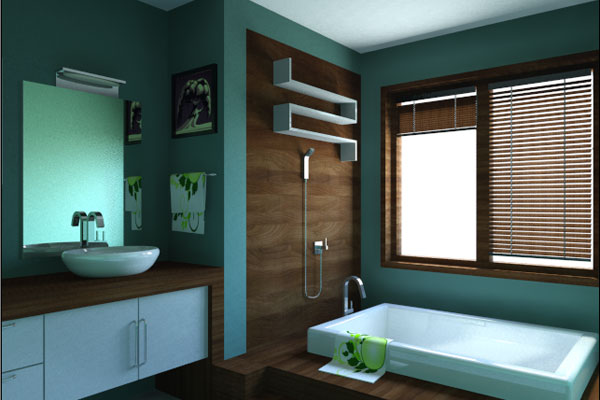 Oil based paints are resistant to humid climate, but they suffer from several issues. Like they are made from toxic components and they may pose health and environmental problems. Its application is complex, and the dry time is even longer. Today, acrylic paints are highly recommended. The finish plays an important role. Like for kitchen, the matte finish should be avoided for its permeability. Even if few brands offer water proof paints matte or satin finish are more appropriate.
How to prepare bathroom walls?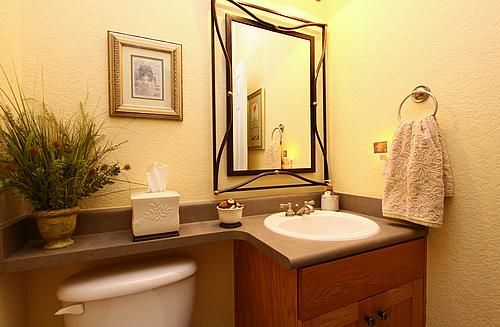 When working with a paint, it is important to work on clean and proper wall. In other words, a smooth surface without any imperfection is the must. It's common for the bathroom walls that require preparation prior to the paint. Be careful not to overlook this step. Starting from a basic wash to surface treatment or even the sand, the preliminary work depends upon how the wall looks. On a proper surface with a matte paint, a damp sponge is okay. If it's a shiny paint, light sanding is required to allow the new paint to permeate properly.
Colours to choose from

Far from sea shade colours, the modern bathroom takes its roots to bring a variety of shades. The colours that you select are cherry red, bright orange or even grey, the colour that you will choose from will either boost or calm down the appearance of the room. Avoid green or pale yellow paint. Depending upon the atmosphere, the goal is to select the right colour. After all, this is the room where people spend most of the time looking at walls.