The conventional bedroom used to have layers of old wallpaper, pipework and boiler in the room. It was an ugly room belonging to 1960's. Today, this room is ripped out and there is a need to decorate the bedroom in a gorgeous way.
To lend a room sophisticated feel is not an arduous task. All you need to do is to paint in a white emulsion. Floral wall paper is the best way to achieve the same. Here are some tips on how to convert dreary looking traditional bedroom into gorgeous bedroom.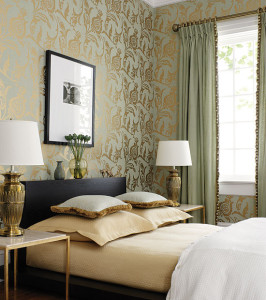 Add a wallpaper

The wall paper not only adds glamor to the room, but it also make the room feel vivacious, and lighter. It is better to use neutral tones.
Relate Color Scheme
The grey painted furniture with silver tones of wallpaper, blend well with each other. The other thing is one can use pink with splash of contrasting color. This color scheme ties up the room together in a nice way. Here we have added some images that will provide you deep insight on how could you facelift the look of your bedroom.
Try to create a focal point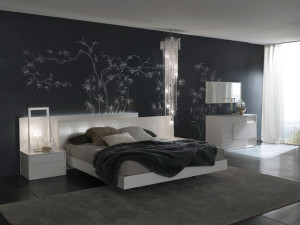 The conventional four poster bed can become a stunning focal point within a room, while dramatic black color tones down the feminine side of a bedroom.
Light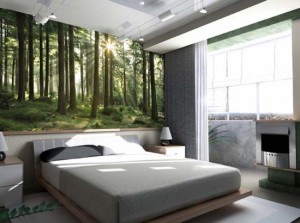 Flooring plays a crucial part in making the room look attractive. A pale carpet can make the room luxurious and increases the impression of extra space.