Most of us don't have a large space for dining room, but in present times it has become a trend for open plan kitchen diners. Majority of us don't have a separate dining room or a dining table. In case you want the best one, here's how your guide on what kind of dining table is the best.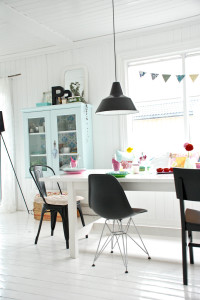 Scandinavian Style- It is a Nordic inspired table and it comes in blonde wood with minimalistic styling. It is a good option to select from, as it won't create visual clutter. It will keep your room light-filled. It will let 6 persons to sit comfortably.
Round Table- Round Table is another option to select from and it is mulch-functional in use as there are no bumpers to bang around. Think about the shape, if your dining room or space is small. This kind of table lets you to optimize the space fully. Also, this version is manufactured from solid oak and is elegant. Further, it complements your room well.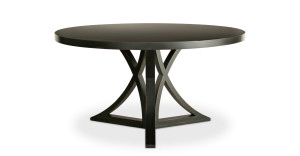 Funky Tables- These kind of tables are perfect for kitchen. Think about the table that complements the kitchen. Go for glossy finish and color scheme like the Duke Table that has a white lacquered top and chrome frame along with modern units. It will make your kitchen look vivacious and bright.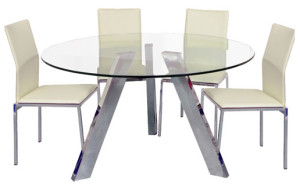 Country Charm- These tables makes the kitchen cosy and comes in different design. Oak top and turned leg will lend a traditional twist and you can even paint the same with colors.