The original kitchen was extended to create a large space with a room for dining and seating area. Now, you can do make over for the kitchen in contemporary way. Here's how you can change the layout of the kitchen.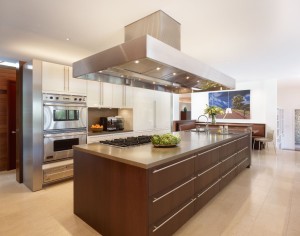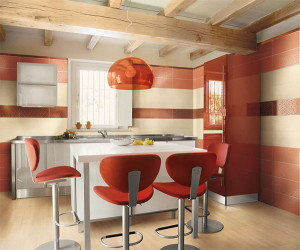 Layout
One can create F shaped in order to create false illusion of space. The splash backs can be incorporated to avoid stainless steel or matt painted walls to give the room a relaxing feel, while huge double ovens emphasize that real chef is working the kitchen.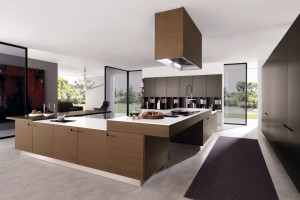 Storage
Storage options plays a crucial role in the kitchen decor. Like you can opt for a large open kitchen shelving area where you can incorporate family photos and add accessories depending upon your taste and preferences.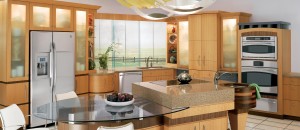 Seating Arrangement
In order to make kitchen look contemporary, one can incorporate black leather seating. It makes the room look sociable. Beyond the kitchen area and fridge and opposite hub, a formal dining space. The dark and bold design makes the kitchen focal point of the room. It will make the room look visually appealing and intimate. So, if you have got a large kitchen, go for designs and theme that suits kitchen overall decor. In order to make the kitchen more spicy use proper lighting arrangements and bold print wallpaper designs.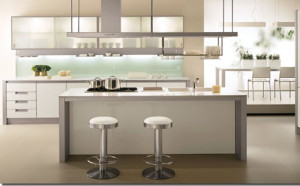 In order to make kitchen look contemporary use above-mentioned points. It will truly make heart of the home look all the more beautiful.