With Valentine Day around the corner, it is important to decorate home creatively and with beautiful accents. In this post, we will provide you tip on how you can celebrate this day with zeal and enthusiasm.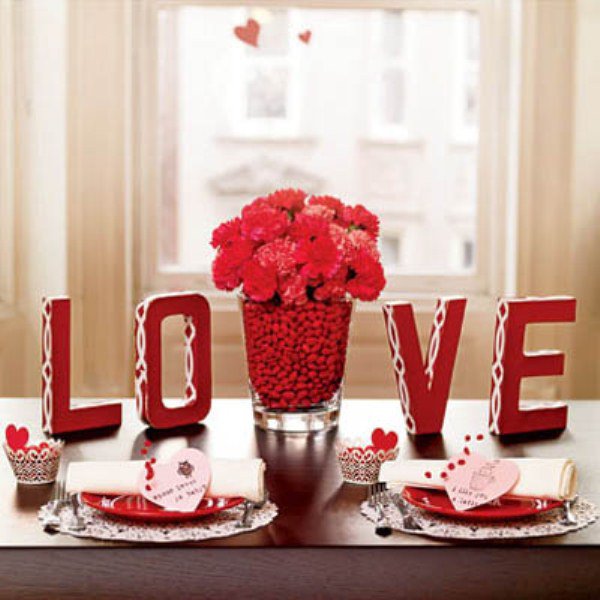 Romantic Interior Decoration Ideas for Valentine
Decorate home with flowers– Flowers like rose are fabulous and look stunning. These beautiful flowers come with various shades and you can tie with a ribbon in pink, purple or white shade to make it look classy and royal, also you can be creative by adding lilies, irises, and orchids in small baskets and pots. A small vessel with floating water candles and flower petal makes it look unique and is an apt gift for Valentine Day.
Other interior decoration ideas for Valentine Day includes soft music to romantic lunch, breakfast and dinner. Soft music and romantic flowers are wonderful Valentine Day gift.
Handmade wreath– Other interior decoration idea include handmade wreath with heart decoration. Red, pink and purple shades combined with white decorating idea create an amazing contrast for holiday decorations. Red colour shade can be stylish or dark red, wine shades, burgundy, cherry, all these add modern vibe and luxurious touch to home interior decoration.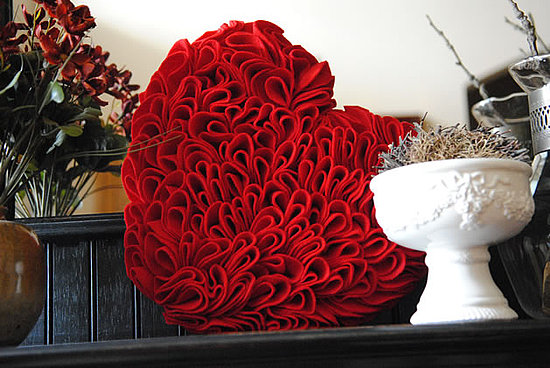 Creative Table decoration– Valentine Day home décor look even more stunning and festive with creative dining table decoration and red color accents. Edible decoration with heart shaped linen, glasses, plates and cutlery in red and white shades, tablecloth and napkin or napkin rings in blue, pink, purple or red shade look creative.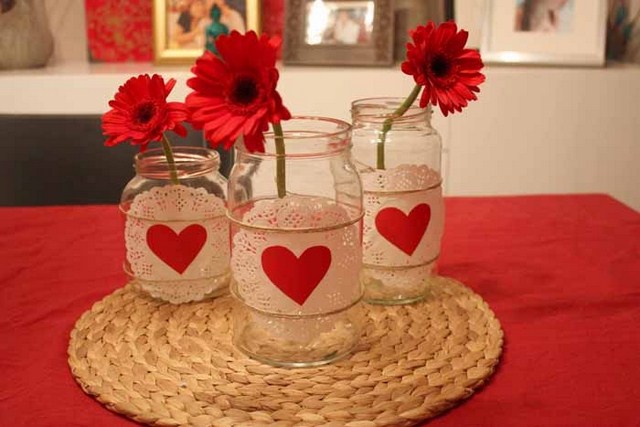 Creative crafts– Other way to décor home is to add creative crafts and romantic gifts for Valentine Day. Creative craft, handmade decoration and accents add a personal toush to home decoration also they spruce up home interior style.
Wall Decal and photographs– Wall decals and photographs including handmade ribbons or chandeliers add interesting as well as surprising touch to the home. It sets in romantic mood.
Attractive candle holders and scented candles– All these interior decoration idea increase the effect and abundance of celebration. Red, pink and purple shade emit energy in one's home and add striking accents to home décor that spice up winter decoration.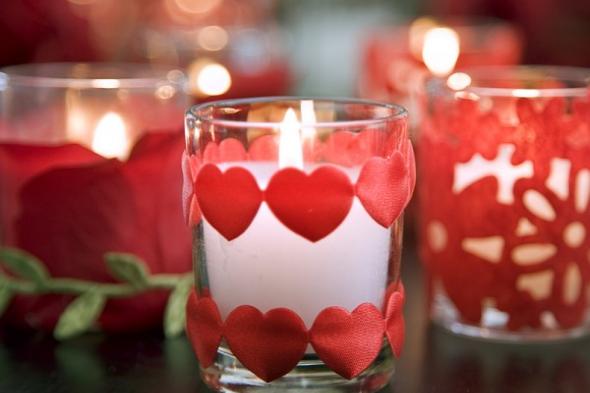 Last but not the least; fresh flowers and floral prints are best ideas for home decoration.
Valentine day gifts and interior decoration ideas don't need much of time and cost. Simple and creative, handmade decoration for Valentine Day are wonderful way to show that you care for your beloved. Simple and creative home décor ideas are ideal. If nothing pleases you, you can add romantic cushion cover in the home.vale