Adding wicker baskets- Wicker baskets are an economical and elegant way to add storage space to the room. Baskets can be used to store, display books, architectural and other magazines, toys, towels, baskets and blankets, to name a few. Place a couple of wicker baskets on the counter tops on your kitchen to store fruits and vegetables in a hygienic way. Trays, wooden, acrylic, metal or silver can be placed on the top of the luggage for that extra texture and dimension. Arrange candles on them, pile books on them. Plates can be hung for creating wonderful wall art. Art from children books can also be framed in your child's bathrooms or living space. You will be amazed to see what you can do with what you already have.
Incorporate pot holder in the kitchen-Kitchen need to be warm and inviting, as we spend most of the time preparing meals and serving meals. A hanging pot rack is both useful and adds elegance to the kitchen. Kitchen is meant to be feels as though are in constant use and a hanging pot track certainly makes you feel this way. Additionally, it looks too wonderful, available in different sizes and styles, as per your bespoke requirements. Seldom you can complain about the storage.
Add plants to the living space- Whether it is small or big, add these plants to every room. Plants are an inexpensive way to decorate your space and add color and texture. Not only plants are beautiful, but it also cleans the household air and balance the humidity level. They can be savior from scorching summer heat too. No home should be without these wonderful green plants.
Paint the area or cover it with rugs- This is an instant way to give facelift to the room. It will not only brighten up your room, but it will also amaze you. A simple coat of paint can energize the home and transform the living space. The inbuilt bookcase would look simple and ordinary without paint and it is the best way to transform the space. Book cases are an ideal place to space because you don't need to paint the large area. Other fun places where you can add pop of color entails painting fireplaces, insides of the closets, hallways and ceilings.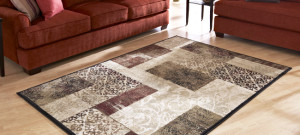 Use area rugs to add warmth to the space- Area rugs adds warmth and rexture to the space. It lends personality to the room. Hardwood floors are easy to maintain, but they lack comfort that carpeted floors provide.