It is an acknowledged fact that couple's bedroom should be there sanctuary where they relax from everyday stress of life. It is especially true for a couple with children. So, this winter why not spice up your bedroom. Well, it won't take much of your efforts. All you need to do is to follow below-mentioned tips. This is the best way to improve love live. Here are few tips on how to create romantic ambiance in the bedroom.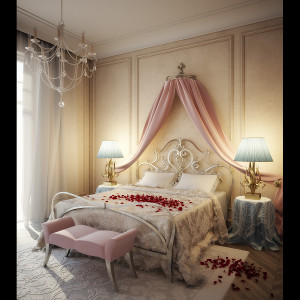 Sound proofing– Think of the days when only two of you were in the home. There was no need to be quiet and mindful of who may hear. Take that freedom and remove all your inhibitions, by adding soundproofing in your bedroom. It is easy and less inexpensive than you may even think.
Here are some ways on how to make bedroom soundproof: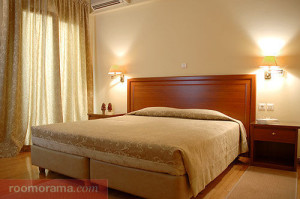 Fabric Ceiling- In order to make bedroom, use fabric ceiling treatment. Regardless of your interior decoration, there's a particular fabric that complements the existing decor. It is a smart decorative soundproofing option for a couple's bedroom. It is both whimsical and practical.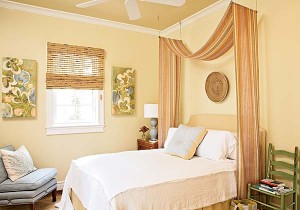 Adding a fabric wall- One can easily add a dramatic interest to the bedroom and reduce the noise level by doing fabric wall treatment. If you are living in a close quarter, where neighbors live close to your space, you can block it by opting for plain wall. A fabric wall looks similar to wallpapered wall, but, it is thicker than paper. Fabric can easily be removed too, making it the best option for those renting the apartment.
Incorporating a romantic headboard- One can easily spice up the bedroom, by adding a romantic headboard. It is really an exciting addition to your home. There are several ways on how to create a romantic headboard. Also you can search on the internet or magazines for the same.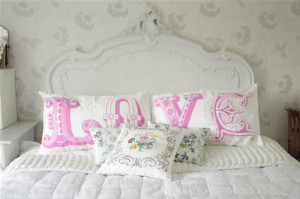 Lightning– Adding a table lamp beside the bed is the bed is the best. Don't forget a dimmer switch. It will create a perfect romantic ambiance. This is the way you can have both regular light as well dimmed lights. Of course scented candles are the best for any bedroom.
Adding a Romantic Bed– Eliminate those flannel sheets from the bed and replace it with high quality bed sheets. Like one can place linen sheets, satin sheets and opt for other luxurious fabrics that adds sensuality to the bedroom. Ensure that you add layer to the bedroom, by adding comfortable blankets along with accent pillows.
Surround with mood changing colors– There are certain colors that can stimulate your senses, and this is why color choice is important in a bedroom. For instance, red color is known to make people passionate and color purple brings forth feelings of mystery and power.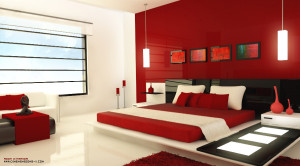 Last but not the least; don't forget to add a quality door lock to the bedroom.