This Diwali bring home blessings of Goddess Laxmi and Lord Ganesha with these Feng Shui tips. Well, it may seem weird, Diwali and Feng Shui, but the amalgamation of Vaastu and Chinese astrology has become a reality. The major substance of Feng Shui is Chi or energy. The major aim why to apply Feng Shui principles is it provides you alternative healing solutions, which are not based on stringent rules. Here we have given 5 influential tips to make Diwali more prosperous and exciting.
Color-  This Diwali decorate home with colors and this is the right way to illuminate your home.  Colors play a crucial role in life of an individual. Experiment with colors and enhance the energy of Chi.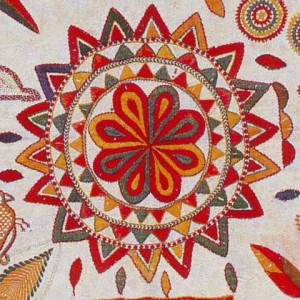 Bedroom- Decorate your bedroom with black and blue color, as it notifies the element of water. This direction is to incorporate peace and relaxation. Having a bedroom in north direction can do wonders for you.
Dining Table- Decorate this part of your home with green color, as it reflects wood element.  Place your dining table in the east direction, as it will bring energy satisfaction and hope, all at the same time.
Living Room- Try to incorporate living room in south direction. Decorate this part of home in red color, as it notifies fire element. This direction is necessary in order to enhance energy, success and popularity among your peers. In order to make the room lively, use fresh flowers.  It adds freshness to the room.