It is said that on the auspicious night of Diwali. Goddess Lakshmi i.e. goddess of wealth comes and brings prosperity to all clean homes. To put it simply Goddess Lakshmi shower wealth and prosperity in clean homes.  Now, who have audacity no to her? But the prerequisite is the home should be clean and tidy. So, pick a broom and make way for her. The below-mentioned tips will give your home a new look. Try it to face-lift your room.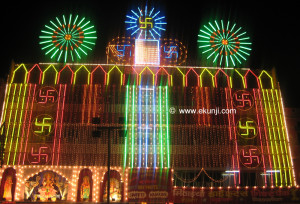 Step 1- Clean the clutter- It is the most crucial step. Diwali is the time to get rid of all the clutter or unnecessary items like clothing, newspaper, cooking utensils, old curtains and other things that don't have much now. If you have a secret store room or a dumping corner in your home, clear that up instantly. Donate all unnecessary stuff that has been piled for quite a sometime. Try to decorate the space with a piece of furniture or with a big flower vase.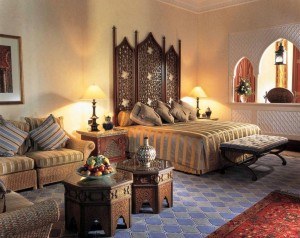 Step 2- Buy new furnishing- Select your curtains very carefully. Opt for the light and dark rule. If you have dark hues like crimson, purple or green on your walls, opt for the lighter shades of curtains like pastel, off-white, etc. and reverse is also true. Try to go for lacy off white or the patterned satin curtains. But it should look classy when it is hung. Also, those who are a proud owner of slipcover sofas can easily swap the colors of the cover. This who has fitted furnishing can revamp the same, by adding fresh cushions to the home. Bear in mind, the whole atmosphere should look cosy and inviting.
Step 3- Facelift your bedroom- Facelift your bedroom by adding a new bed linen. If you always add white bedsheets in the bedroom,then now  it's the time to give chance to another colors.  If you have small sofas in  the bedroom, get cushions for it. Ensure that the color of the cushions should match with the color of the bed-sheet.
Step 4- Are your old rugs lively and vivacious- If the answer to this question is no, then it's the time to purchase some rugs from the market. Go for colors like crimson, bright navy blue, fuchsia, orange or neon. Place the rugs carefully to the right. You might even place them under a center table of your living room. Bright colored rugs brighten up the space instantly.
Step 5- Be creative- Art lovers generally like to accumulate lot of art, most of which cannot displayed all the year long. If you have a classic collection with you, then use it at a center space during Diwali. Many of them act as a focal point to the room, the focal work may change, so do the same very carefully, so that you have a focal point that is according to your sensibilities.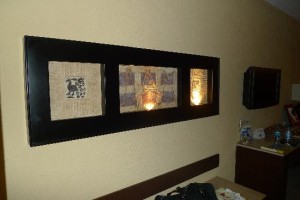 Step 6- Add some contrast in the room- Search for areas where you can create subtle contrasts easily.  Blend and match silk with  vintage accessories, for example if you have a modern palette at home, go for some bright or a bold in a particular color and create a perfect contrast. Opt for a colorful window for example purple, lime green, purple along with vintage grey. Select for material contrasts like matt textures and so on. Go for some printed contrast like floral and plain fabrics. It will make your home look lively and vivacious. To put it simply it will make your home perfect for the occasion.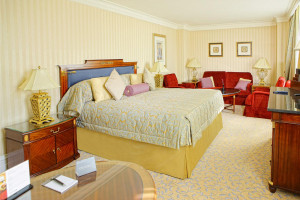 Step 7 Go classic- Last but not the least; ethnicity should be reflected in your home. For example, antique wooden chest, brocade silk, textile or a paisley motif highlighted over a lampshade or a wall can do wonders for you. Now, its time to celebrate your ethnicity. The ethnic generally implies celebrations, and it is fine for the festive season. You can even use silk saris and make it as the curtains in the living room. It will definitely revamp the look of your room. Consult an expert individual to get the perfect cut.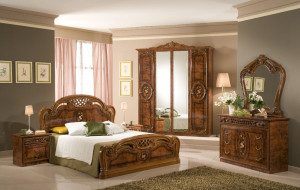 These are quick remedies on how to give your room a face-lift without spending a bomb. Follow above-mentioned tips and get what you desire for.