For those people, who have pets in their homes, selecting the right kind of fabric might be a difficult task. They would need to take into consideration various factors in mind like the choice of pets, resistant power of fabric, quality and the kind of damaged caused by the pets.
Here in this article, we have mentioned some of the fabric types that your pets would definitely like or love.
Doria Fabric
Are you searching for a fabric that suits your pet needs and requirements and is easy to clean? Well, Doria Fabric is the answer to this question. People who have pets and who love to play with them or indulge in various activities, but sometimes these pets shed lot of fur, then it is suitable for them. In such cases, Doria is the best fabric. Moreover, it is easy to clean and maintain. The fabric will be loved by your pet since it is as soft as your pet itself.
Leather
Leather is known as an evergreen and pet friendly fabric. Your pets would like to roll on leather fabric, as it is very cool during the summer. Another benefit of leather fabric is that it doesn't require cleaning much often. So, in short we can say that this fabric is easy to maintain. Even the hair of pets would not cling to this fabric much often. Rather you can slide off the fur and hair from this fabric using a cloth or with the help of brush.
Microfibers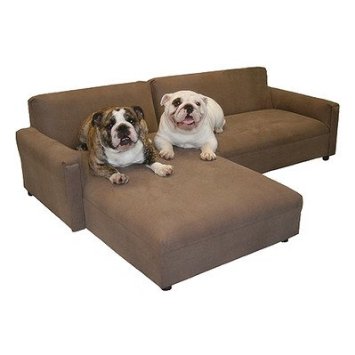 For those homes that have uncontrollable pets or pets that can't be tamed by each and every one, microfiber is the good option for them. The benefit of using microfiber is it is scratch and strain resistant. When you have microfiber covered on your furniture, pets would love to roll on the couch and eat on the top of it, but don't get worried about it because it is sturdy and durable. For the purpose of cleaning, all you need is a microfiber cloth and whip off the fur from the surface.
Textured
Soft textured fabric in muddy colors is the best fabric for your home with pets. This fabric is ideal as compared to other fabric because textured fabrics are too soft to handle. Since this fabric has different patterns, and therefore it is difficult to notice dirt or stain on this fabric. Cleaning can be done once in a month.