Area Rug offers several benefits. Like it provide warmth, adds a layer of design, blend a room and helps to absorb sound in the spacious room. It is also called an art and it can easily change the design scheme of a room. Here are few things that you need to consider, while buying an area rug. It will help you in buying an ideal rug.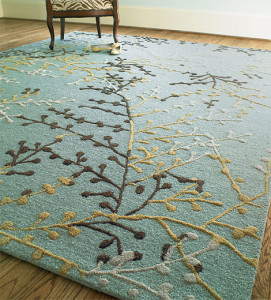 Budget
Budget is a crucial factor that you need to consider, while purchasing an area rug. The cost of an area rug can be anything from few dollars at a local discount store or it can be hundred; in case you buy from an antique dealer. The ultimate key is to find a rug that is of high quality. Consider in which room, you want to add a rug. A high traffic room will need a high quality rug. The rule of thumb suggested by the designers is budget should be equivalent to the budget for a sofa, but the best way to find a high quality rug and add to your space. For high traffic spaces use good quality rug.
The way it is constructed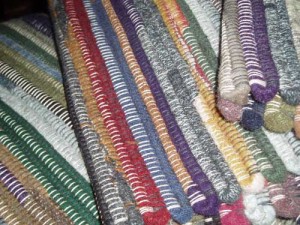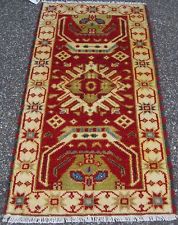 Production method is another factor that you need to consider while buying an area rug. It has huge influence on the price of the rug. Moreover, it is most labor intensive and therefore it is quite expensive as compared to hand woven rug that is produced by using hand tying yarn. Another less expensive option is to buy the tufted rug. It is machine made or hand made, but in both the cases it is manufactured promptly. Materials like wool, silk, synthetic fibers and cotton are used to manufacture the rug. In case you need a rug that will last for a long time period, go for quality wool silk rugs. Wool wears well and it looks better with passage of time.
Size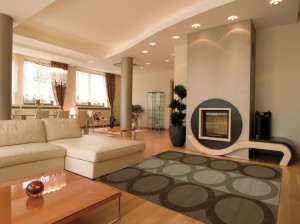 Area rugs come in different sizes, the most common sizes are 4×6,5×8, 8×10 and 2×3. Before you purchase an area rug, it is better to take the measurements of the room where you want to add a carpet. Commence by measuring the size of the room where the rug will be housed. If you want floor to be covered, leave 12" to 15" around the room. In case, you want to place rug in a dining room, then it needs to be big enough to have the back legs of the chair resting on a rug. In a living room the rug should be wide to cover the major area. In the hallway also you can add an area rug.
Shape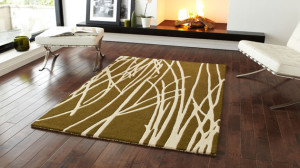 The next important factor is to choose the shape of the rugs like the most common shapes available today are rectangle, octagonal, runners, square and oval. Selecting the right rug helps you to balance the shape. The idea is less is more. For a large room, it is important to buy a large area rug, perhaps it can be oval or rectangle. For a small room don't buy a large rug. It is important to understand that most of the handmade rug tends to be rectangular.
Style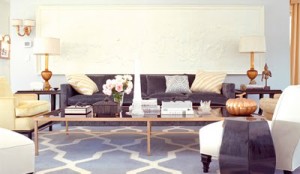 There are innumerable style options available in the market. These style options are available in different design schemes. One can select from stripes, florals, geometric patterns, or may be even oriental designs. The pick the right rug it is necessary to have an idea on how you can bring a change in the look and feel of a space. A modern or a contemporary look would go well with the neutral tones or you can pair traditional look with oriental patterns. Floral and stripes are ideal for a casual look, while geometric is best for an eclectic space. Apart from that, today the markets are decked with several styles and many collars that you can choose from.
Care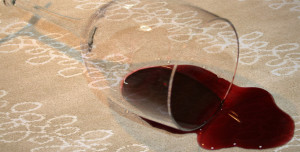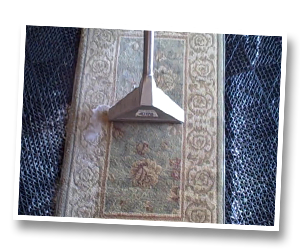 Now that you have purchased an area rug, the next important thing is you need to know how to care about the same. Here are some tips that you need to follow
Avoid direct sunlight as it will damage the rug, but in case your rug is in a direct sunlight, rotate it, so it will fade in an even fashion.
Vacuum the rug on a regular basis most probably weekly. It will pick the dust and make home clean and tidy.
In case there is spill of wine, soda or coffee, it is recommended to get your rugs cleaned. Once in a year, it is advised. You can trim the fibres, inspect it and repair it.
Some cotton rugs can be machine washable, it will save cost of dry cleaning.
It is not advised to vacuum the fringes and tassels of a rug. When you run vacuum on the fringes, it gets sucked into the beater. Hence, it is not necessary to vacuum the fringes. Fluffing them by your own is only what is required. Anything other than this can damage the rug.
Don't use carpet shampoo and sprays. Carpet shampoos and sprays are generally made from synthetic wall to wall carpet and not wool area rugs. So, it is advisable to check the labels before using any spot cleansers or any kind of rug shampoos. When you use spot cleaner or shampoo it is important to rinse it out. If there is any kind of soap residue left is important to note that it will attract dirt. So, it's crucial to test your area rug with damp cotton towel to ensure that colors remain intact.
It is important to clean the spills or stains as soon as possible. Any kind of blots or spillage can damage a rug, hence it is crucial to clean it. Use white 100% cotton dry towel and press down really hard from the outside to the middle. Do this on a repeated fashion, turning the folded towel over and over till rug has absorbed maximum of moisture. When you blot the spot try to move a towel in the straight lines. Never rub in a circular motion, as it can cause a permanent damage to the rug. In case milk is spilled to the rug, it is crucial to take care of it. Rinse the area rug with mild detergent powder to prevent residue formation. In case of wine spills, use hydrogen peroxide and dawn liquid to clean the rug.
If all the above-mentioned ways don't work visit a local self-service car wash. They use high pressure to clean the rugs that otherwise may end up in trash. Most of the self-service spray nozzle washers have separate clips mounted on the walls that help to clean the floor mats. Try it once particularly it is perfect for filthy area rugs. The best part is these self-service carwashes provides everything commencing from soap to spot free rinse.
After trying the self-service car wash to clean dirty rugs, roll them securely and place it on a plastic trunk or in the back of the truck. Hang these rugs outside and let it dry, brush the dry rugs using vacuum brush attachment. Through these ways you can easily clean the large area rugs and make it look new.
A word of caution
If you have a large area rug that requires cleaning, follow the instructions as given for the best results. When large are extremely worn out, dirty and you don't want to high price for cleaning, the above-mentioned tips will help. If they seem beyond help, go for professional cleaning. Use the above methods at your own choice.