Do you want to add a new look to your bedroom? Well, there are innumerable accessories that may come to your mind, but majority of us overlook the option of decorating bedroom with feathers. Genuine feather can look aesthetic and it is available in several sizes, designs and colors. It can be dyed or used naturally in different colors of the rainbow. Here we have enlisted some of the creative ideas on how to decorate the bedroom with feathers and how to overhaul the look of a room into an impressive show place.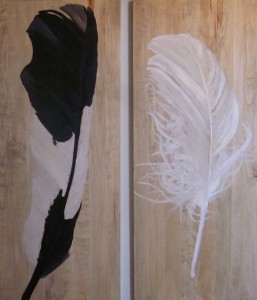 Statement for wise

Majority of the people don't know that certain kind of feathers are illegal to possess, even those that are found on the ground. For some feathers, special permit is needed. For instance, it is illegal to have feathers of raptors, falcons, eagles of any kind. If you find such a feather and are unsure of the source, it is better not to decorate home with such feather or leave it for any other purpose. Leave it on the ground. Try to buy feathers on online basis or visit some local craft store in order to be certain that it is not of illegal variety.
Decorate with floral arrangements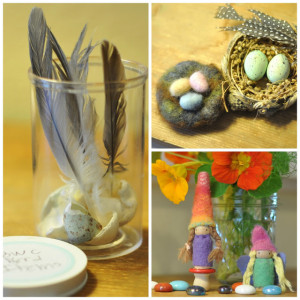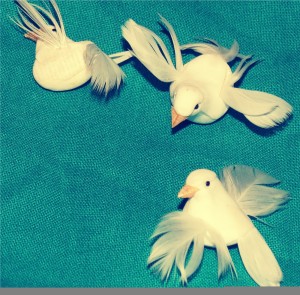 Instead of creating a floral arrangement with dried or silk flowers, adorn it by adding several feathers to the mix. Decorate the home with feathers that have fallen from ostrich, rooster or pheasant. It will look really stunning and one can also add a considerable amount of color and design a floral arrangement in the bedroom.
Decorate by adding a decorative container with florist foam and arrange the tallest flowers in the center of the room. Incorporate the taller flowers with blooms of medium height and incorporate the shortest variety around the perimeter. Incorporate the feathers amongst the blooms of a similar height and fill it with straw flowers and lacy green fern branches. The flowers and feathers will look stupendous. Use it to decorate a table or pedestal in the bedroom.
Adorn with feathered boas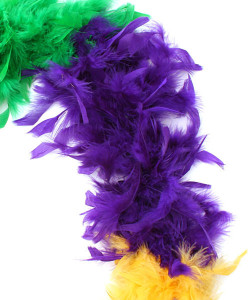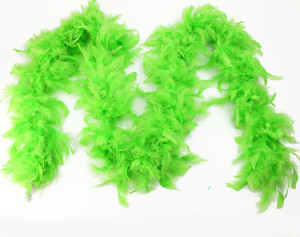 Feathered boas are not just meant for your attire. It is a perfect way to decorate a bedroom. Use a wide array of feathered boas instead of valances over the bedroom windows. Three or more boas can be blended and used in the similar manner as scarf valences, but it is decorative and unique. Select the main colors in the bedroom and buy coordinating feather boas for effective windows treatments. Softly frame the top of bedroom windows. It will definitely give a new look to the bedroom.

Feathered boas can be also used for tiebacks for window treatment. Instead of opting for a plain window treatment that comes with panels, and instead of buying hold backs made from metal, go for feathered boas to decorate bedroom windows. It looks lovely when coupled with silk or linen drapes.