The monsoon season brings plethora of emotions. On some days, we feel romantic, and on others, it is moody and grey around us. However, you can drive away the monsoon blues by transforming the home's interiors. Here are some ways to add a vibrant look to your home without burning a hole in your pocket.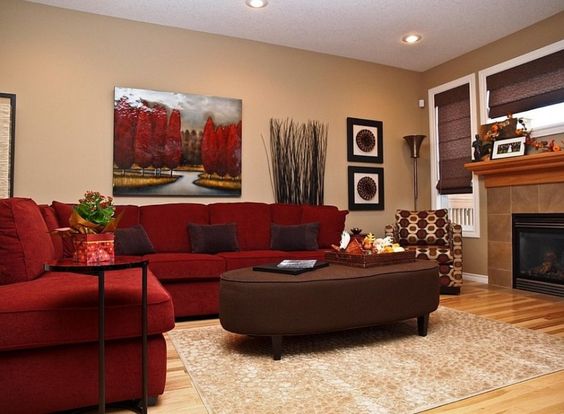 Use a shag rug
Investing in shag rug or a faux sheep skin throw can be the most luxurious way to spend your monsoon. The rich texture will lend you the much-needed warmth and let you enjoy the hot cup of chocolate at its best.
Add flowers
You can brighten by the look of your room by using fresh flowers and ornamental plants.  Keep them in the living room to get a tropical vibe. Invest in centrepieces to double up the beauty.
Peripheral illumination
When overcast skies block the natural illumination, even the well-lit home may look gloomy. The best route is to light up the dark corners of the home with floor lamps with shades of copper, gold and brass. It will brighten up the look of the entire room.
Use bright shades at home
This monsoon shed off all your inhibitions; and say yes to bright colours. These colours will uplift the look of your home and give it a fresh vibe. It is a quick fix for dull days when you can't experience sunshine also it will keep lethargy at bay and make you stay active and awake.
Invest in a good accent piece
An accent piece is a fun way to add a glamorous look to the home. You might not even notice how your brain and body react to the accent pieces and bright shades.
Experiment with different cushion covers
Cushion Covers add a pop of glamour to your home. It will let you draw freshness inside the home. You can experiment with different cushion colours, patterns, etc. You can use bright yellow and green colours to complement the natural look outside.
Add fragrance
The monsoon season brings a pleasant petrichor smell to the home, but at the same time, it brings a musty smell due to bacterial and fungal infestation. So, don't forget to embrace your home with lemongrass, apple, lavender, candles and other diffusers. It will make your home smell pleasant.
Buy a good chair
If you are a work-from-home employee, working during the monsoon can be lethargic, especially if you dig yourself into the sofa. It can also cause lower back pain and other aches. Hence, the best remedy is to buy a good chair, which can improve the look of your interior. Don't get too cosy when sitting at home; buy a good office chair or a desk and maybe a trendy cushion cover to complete the look.
Add potted plants in the home
Going green is not an option; it has become a mandatory trend you must follow. This monsoon, add some indoor plants to your home to make it look lively. Keeping them inside will reduce your dreariness and improve your air quality and mood. You can add these plant options to your home: Jade, String of Pearls, Oxalis, etc.
Invest in a bookshelf
The empty corners in the home during monsoon season can become an eye sore; hence we suggest you invest in a bookshelf. It looks sophisticated and classy. You can put magazines, frames, souvenirs, and other accent pieces there.
Invest in sheer curtains
Ditch away the cotton curtains for the monsoon season and buy sheer curtains that add luscious appeal to the home. It will add sunlight to the room and make it appear bright and airy while also providing privacy. Certain fabrics like velvet and tulle top the chart when it comes to buying sheer curtains. You can select from white curtains to striped, floral, to curtains with burnout designs. The options are endless.
By replacing the bulk curtains with these sheer curtains, you can completely transform the look of your home.
Welcome monsoon with wind-chime
Wind chime elevates indoor and outdoor space. It makes the home look beautiful; it fills the space with tinkling sound and converts the home into a musical oasis. You can install it at the entrance of the home to enjoy the melody often.
When buying wind chimes, there are many options available in the market, depending upon the material they are made from. You can select clay, metal, wood and ceramic. Each material produces its unique sound, so it is better to consider the musical vibration that your family members are inclined for. You can either place it at the entryways, or on the patio, in balcony gardens, outdoor lounging space, puja rooms, ceilings, doorways, balcony railings etc.
Use stylish and inviting door mats outside your home
Monsoon brings a lot of dirt and grime; hence to give your home a clean and dust-free look, buy door mats of durable quality.
It should be able to trap the dirt carried by different feet and add appeal to the home. Invest in a door mat of sturdy quality, especially if the place is frequented with constant traffic. Multiple varieties like micro fibre, coir, etc. are available on the market, Coir would be a great alternative if you plan to place the doormats outside the home as it is made from coconut husk, which is durable and hard-wearing. For indoors, there are several stylish options, such as jute doormats. These doormats are made from jute and other durable materials that resist foot traffic and have rubber backing at the end for extra durability.
If aesthetics is the only reason to add door mats, printed door mats are the best. These door mats come in rich textures and sizes.
Bottom Line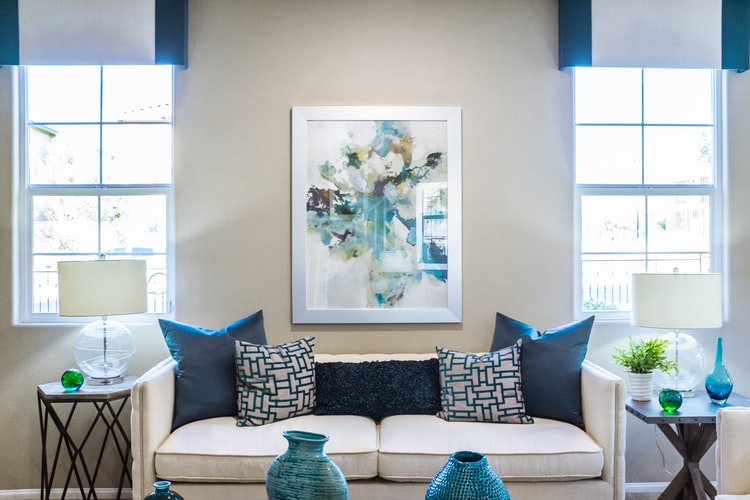 Monsoon is a romantic and dreary season that brings a lot of happiness and sometimes gloom. However, with little efforts, you can perk up the home interiors and add a fresh vibe to the home. So, this monsoon season, don't just sit back lazily around your couch; prep up your feet and invest in monsoon accessories that can transform the look of your home. These are simple accessories that won't cost you a lot but has the power to add appeal to the home. Please read our blog for more home interior decoration tips and tricks.