A newlywed couple is worthy of a royal bed room which should be neatly organized and should be very lively and energetic. The room should depict the personality of the couple their distinctive style and must enthuse romance and intimacy. As this is the occasion where two lives merge into one and décor can be an issue of cacophony hence care must be taken to count both opinions.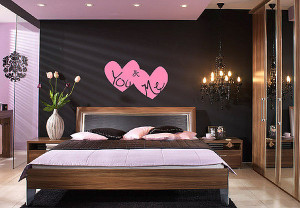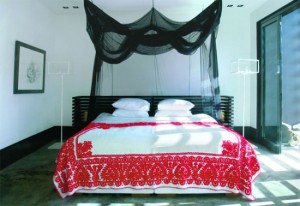 If entire house remake over is not possible then first attention should be paid to the bedroom which is the most important part of the room. Small changes can be made in the room which also makes quite a big difference keeping in mind of budget. Here are some ideas to make your room a romantic and luxurious one.
Make the room neat and tidy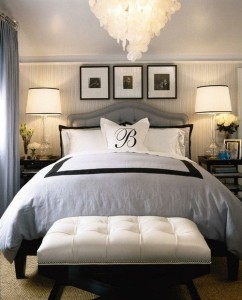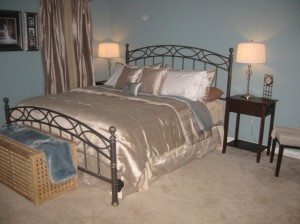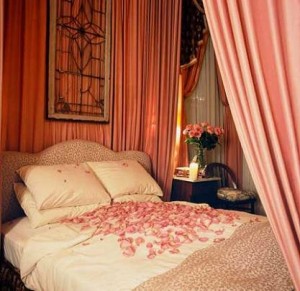 Clear the clutter off your room it is not a trash or junk drawer where pile of clothes are lying in one corner and papers in other. It is a place where you and your spouse will rest, relax and romance. Hence the first step to set the mood is creating right kind of ambiance and hence making sure that everything is in its place. Get hold of a carpenter or go to some mall get proper closets, drawers, storage boxes in order to give the room a neat and tidy look
Furniture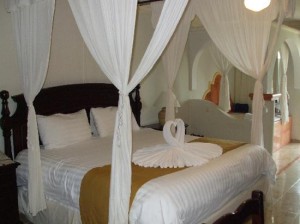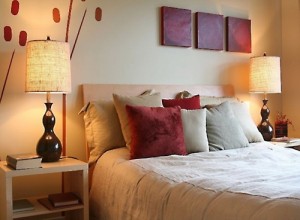 It is not necessary that furniture should perfectly match. A perfect match gives a bit impersonal touch so choose the furniture that best fit into your space. Blend the two different tastes in contrasting trend as combination of both modern and antiques. This would give your room a personalized look.
Paint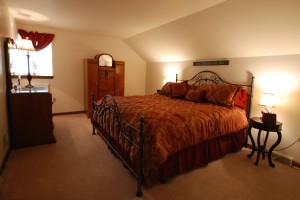 Colors like gold, burgundy or rich violet are luxurious colors which spur the delight. Put some gold and burgundy rug and also then match rest of the room accessories with it. Painting is one of the most affordable ways to décor the room.
Lights/Drapes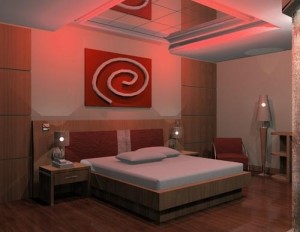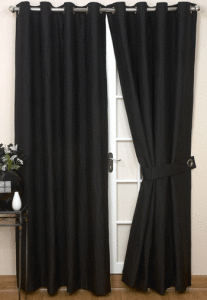 Different lights solve different purpose. Install dimmers or colored shades over the lamps to craft romantic atmosphere. Candles are another option. Hanging of dark colored drapes or blinds must be used for privacy.
Highlight the bed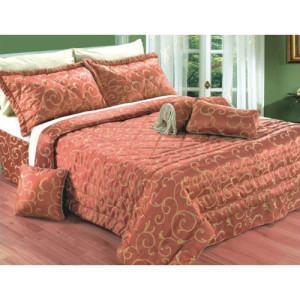 Focus the bed if head board is not there use some other creativity with the help of paint. If painting is not an option you are looking out for hang some group pictures from a trip of honeymoon or hang some well-crafted gate borrowed from the garden for a unique and expressive head board. Use soft quilts a plush blanket to give a cozy look.