Today, the markets are decked with innumerable gizmos and gadgets. The below-mentioned gadgets will make an interesting addition to your home. Let's take a peek on some automation gadgets available in the market. Technology has geared up and its time to make this addition to your home.
 Lockitron
Lockitron as the name states is one of the gadgets that is worth purchasing. You can add this gadget over existing deadbolt and it easily connects with your phone. You can use phone to lock or unlock the door from anywhere. It easily fits inside the door and you don't feel like messing with it. Anytime the door opens, you'll get an instant message send to phone. Additionally, this device has bluetooth, so you can walk to the door and unlock it.
 Hue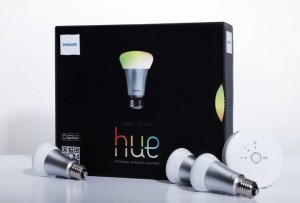 Phillips has ventured with a three pack of LED bulbs and a controller. This is exclusively available on Apple store. The LED bold starter pack lets you to control the lighting remote by using a smartphone. The bulb comes with an app and a separate Wi-Fi receiver. This helps you to control brightness, turn light on or off at times to warn you from doom. There are innumerable features that is worth checking out and it truly deserves your attention. These gadgets make your home smarter and efficient.
 Nest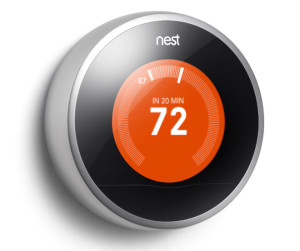 iPod has created another beautiful gift for your home. It is ideal for your abode, and dwelling. This is a prototype thermostat for the prospective time to come. It is like an artificially created robot that learns your lifestyle related habits within a week. This gadget is so smart that it will instantly feel presence and know that you are awake. The program is designed in a way that after answering all questions this gizmo will perform on its own. The features of this device is it is Wi-Fi enabled, remote controllable. Now, you don't need to do anything. This gizmo will do that for you.
 Ninja Blocks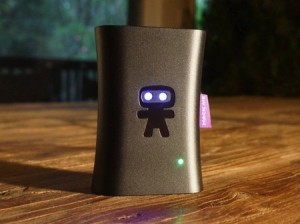 It is a handheld, small device that locks the named computers. This gizmo sense the surroundings and help you to talk through apps. The company lets you to connect all home to the internet. Everything that you connect, will appear in form of notification. Whether it is a knock on the door or anything you'll get an instant notification. This is the best way to build a security system.
 Numi Toilet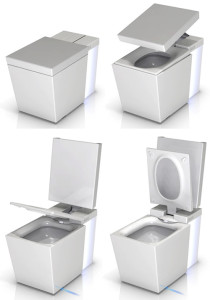 This is a beautifully designed toilet that comes equipped with the latest tech features. The Kohler Numi Toilet is also called as the advanced toilet.This innovating technology make us feel everything is possible. This modern looking toilet come equipped with a host of features like motion activated lid, foot warmer, heated seats and music control. And it has a feature of self-cleaning. Now, this high-tech toilet is worth its price.
These gadgets are worth adding in your home. Add these to your home and make it look beautiful.