Does your room look cramped? Do you need a major overhaul in the room or do you want to add cozy and welcoming atmosphere? Opt for English room décor. With this décor, you'll get comfort and warmth. Here are some tips on English room decor.
Furniture- Dark Wood furniture like oak or mahogany suits the best for English room. The furniture needs to have an intricate look like carved legs and cruciform feet. The upholstered chairs, canopy bed are hallmark of English bedroom.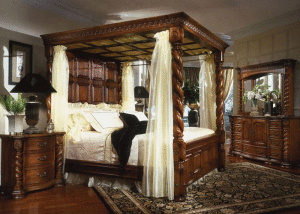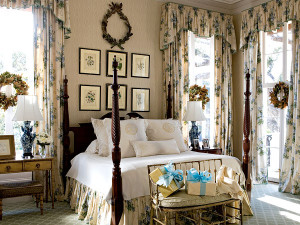 Incorporate floral themed materials in your bedroom. Opt for Blankets, throws, and rugs made of chintz fabric. Floral wall paper or wall mural looks the best.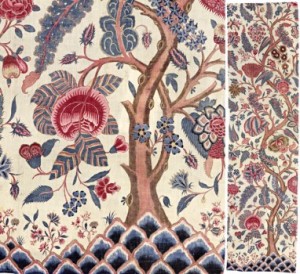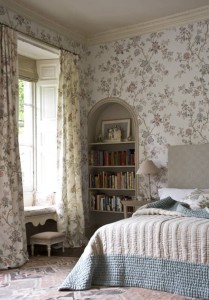 Don't overwhelm the room with floral materials; instead use materials like tableclothes, striped throwpillows, and gingham fabrics. Add diverse color palette and textures in the room.
Use accessories as much as possible like display china collections, dark wooden chests, display cabinets, landscape images, fresh flowers, porcelain vases, copper tea set, etc.
Bright or fluroscent lights should be disdained. Instead use decorative light furniture that throws dim light on the bedroom.