In India, Kitchen is considered as the Soul of the home. Nowadays, kitchen is not just a place filled with dust and smoke and grease, kitchens in India in recent years have undergone a dramatic change, and it has emerged as a dramatic space with minimalist décor line optimal use of space. Gone are the days, when large joint families used to cook and share the meals in one kitchen. As more and more families have gone nuclear, kitchen designs in India have become cleaner, modern and functional. Planning a kitchen is not just about putting together materials and accessories. Even today, the kitchen is a space where the woman spends lot of time and it is important to ensure that it looks aesthetically pleasing. Here is a look at top kitchen ideas for the Indian homes:
Considering kitchen as an entertainment zone
Today, an open kitchen concept has become more popular. The kitchen area that flows openly into the dining space and the living area create a unified space that entertains the guests. Because of it, the kitchen counters and islands are converting into dining areas and kitchen cabinets into fine furniture. This arrangement also offers ample space for banquet kind of dining, thus making it as comfortable conversation starting place.
White kitchens are in trend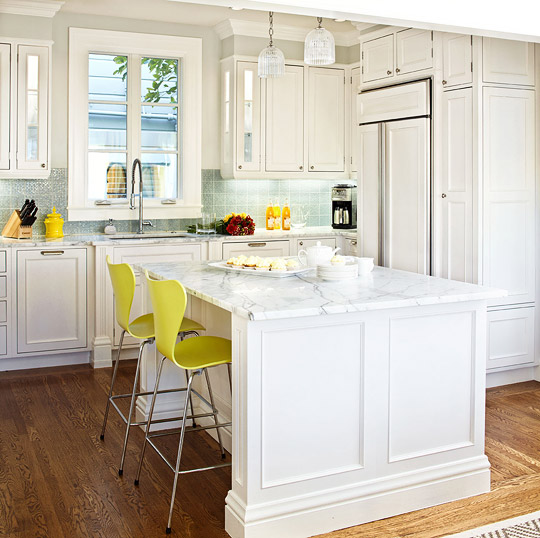 Remember the time, when your grand ma never wanted to select white kitchens because it is difficult to maintain and grime that adds on kitchen counters, cabinets and slabs? Well, now this concept has changed. Today, all white kitchens have become popular option in India and in fact it is considered as an epitome of beauty. Nothing speaks aloud about elegance, royalty, sophistication, minimalism and simplicity as white shade. White kitchen cabinets look beautiful and can be paired up with any kind of home décor.
In built appliances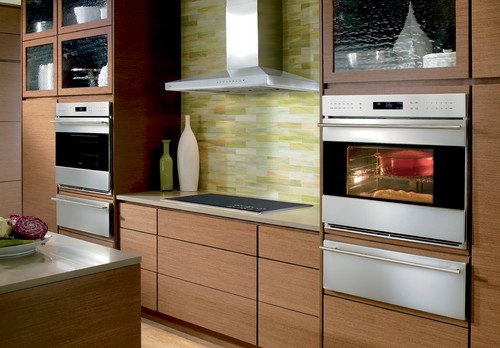 Technology has brought a tremendous change in the style of cooking. Today, we use various appliances to cut back on cooking time. Starting from in built gas hobs, to microwave ovens to toasters to electric mixers, modern Indian kitchen has ample space to accommodate various kitchen appliances that woman needs. Stainless steel appliances look beautiful and complement with various styles. Moreover, they are easy to clean and maintain
Intelligent storage options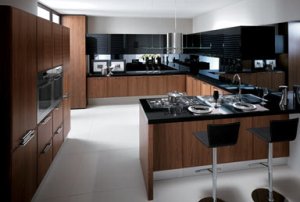 Today, many people prefer to install modular kitchens in their home because of the fact they come with various options which satiate design and functionality needs well. Depending upon style of cooking, you need to store more frying pans, pots and pressure cooker and of course a way to store the utensils. Based on your requirements, you can ask interior decorator for bespoke modular kitchen that caters to your particular requirements. You can even add plate racks, wired baskets, corner solutions and even pantry units, roller shutter and much more.