The kitchen color makes a huge impact on the house. Here are few ideas for the kitchen that can transform the overall look.
Turqouise and Chocolate– This color combination is the most surprising choice for the kitchen. But it really works!The earthiness of the dark brown shade combined with cool blue works best for the contemporary and conventional kitchens.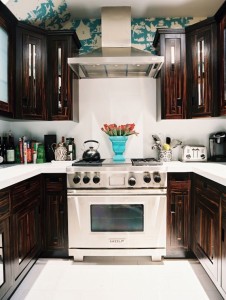 When selecting the accessories remember the cools shades are the best. For instance, silver or chrome furniture compliments the turqouise color scheme. Brass on the other hand looks conventional, yet it is warm and cozy.
Red and Black Scheme– The red and black scheme is the dynamic scheme for the kitchen. Accentuate the looks with red and black tiles and add bright wall hangings. Poster prints looks good. Go for simple designed furniture that does not look too fussy and it actually complements the room. Large graphic printed rug adds warmth to the kitchen.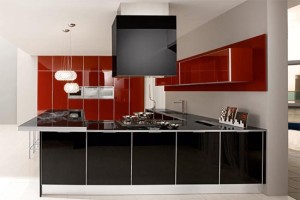 Grey and Fuchisia– The grey and fuchisia are a unique color scheme for the kitchen. Grey adds an unusual look and one traditionally associate with the kitchen. The yin and yan of bright fuchisia color with somber color creates amazing effects.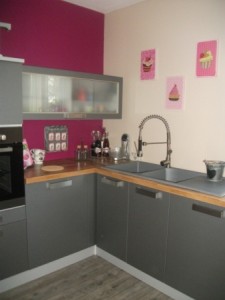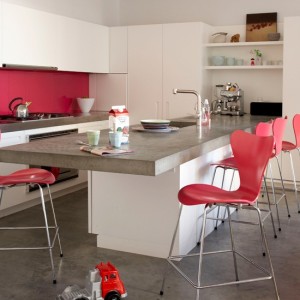 Accentuate this scheme with the tropical plants- the bold patterns and shape blends beautifully with this look. Include house plant in the kitchen like Lily of Peace Plant. The bright green leaves and angular blossom harmonize well with the modern kitchen.