Designing a small kitchen cabinet depends upon the type of house that you are living in. For instance, if you are living in rental apartments, you need a cabinet that requires less space but has enough storage capacity. Roll out trays is the best option. It doesn't chew much space and is convenient for flats and apartments.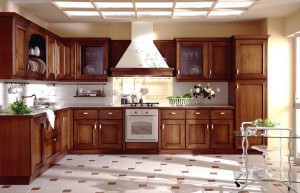 Rotating Cabinet– If your space is very limited, try exploring rotating cabinets. It occupies less storage space and all the necessary items can be stored in the back drawers of the cabinet.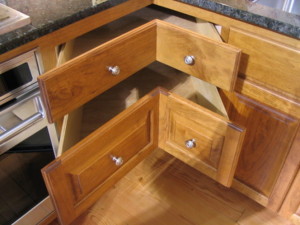 Go for upper and lower cabinets, if the kitchen is tall. The option seems to be expensive, but it will prove its worth especially in future when you have accumulated things. Surely you will be happy to have such cabinets for things used in the daily basis.
Cabinet occupies the major space of the room, so you need to give proper consideration to factors like space, planning, etc. If you're not sure about what design may suit your kitchen, consider contacting a professional interior décor.