One of the most exigent jobs is to decorate kid's bedroom. This room needs to be light and causal. Being a parent you have to confirm that your child is happy and contented in their bedroom. It is the place where they spend their quality time playing, sleeping and studying hence the room has to be planned very carefully.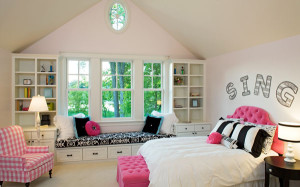 To begin with décor choose a color theme or scheme. You can play with the color combinations may be two different colors can be chosen. It is not necessary to use blue and pink for boys and girls respectively we can always pick up the choices of our kids respectively.
Lighting is the most indispensable feature to be taken care of. There must be some two or three light fixtures as the need may be and a study lamp as well. Ample amount of light must be there if the kid wishes to study during the night hours.

A child's bed come in various shapes and sizes in the market and hence the ranges are extensive. Bunk beds are also available as an option for those who have two kids in a room. Beds with the storage in built are on a high demand which amounts to plenty of storage space.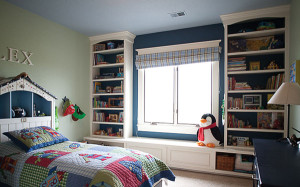 Book shelves can be added for storage of books. The shelves must be arranged in such a way that it looks like a focal point in the room.

Nowadays there are abundant choices available with the cabinet availability in the kid's room which appear stylish as well as have a lot of storage space as well and are not heavy on your pocket as well.

Adding various frames or lively wallpapers can give all together a different and vibrant look to the room.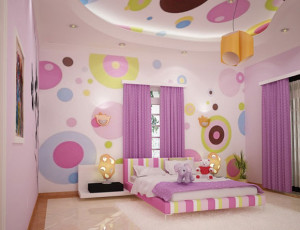 As children's thinking is quite different from adults hence care should be taken to decorate their rooms with their wish to make them feel more at ease and cozy.