Do you have an extra bedroom in your house? If so, then you may transform it into a guest room that you can use to accommodate friends or visitors who are going to stay in your place for the night. Guest rooms are common especially in big houses, but they can also be present in smaller homes and apartments-it's just a matter of allotting space.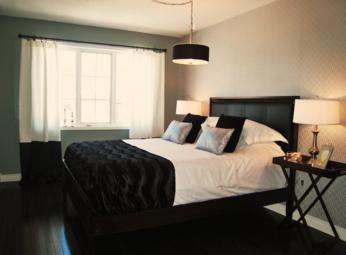 Guest rooms can be plain and dull, as they are not always used unlike in other bedrooms. However, if you're going to accommodate guests in that room, do you think they deserve to be trapped in a boring space after the lights go out? We don't think so.
Thus, it may be better if you style guest room the same way you do with your master bedroom. Better yet, why not turn it into a hotel suite? You can start with the basics: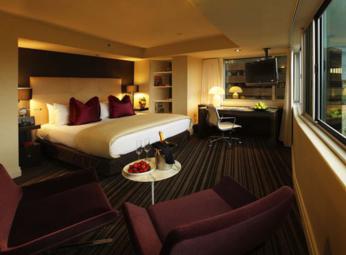 1. Lights.
No, you don't necessarily have to install a chandelier, but you can work on adding corner and side wall lights to create warm subtle lighting around the room. These lights offer balance and evenness, compared to the regular fluorescent lights placed in the middle of the room.
If you want a center light, then you may go for modern chandeliers and lamps, as these give off a frosted light that's bright enough to keep the room afloat. Your guest will also have the option to set a dim tone in the room be turning off the center lights and keeping the side and corner lamps on.
2. The bed.
To achieve a luxurious hotel-room inspired guest room, you should invest on the bed. The bed should come with a thick and fluffy mattress, and be covered with lush sheets. However, if you mattress is not as fluffy as it should, then you can make it up with the sheets. Go for thick comforters, comfortable blankets and linens, so that your guests would definitely have a good night's sleep.
Aside from the bed, you should add fluffy pillows. You don't have to add a lot, as they may eat up the space in the bedroom.
And yes, to complete the luxe bed setup, you must install a headboard. Your headboard should be cushioned and high, so that it will accommodate your guest whenever he or she sits and leans on the bedroom wall.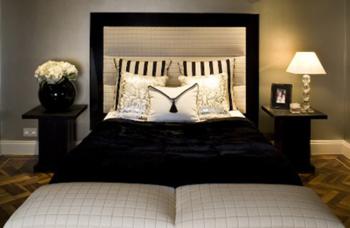 3. Side furniture.
You should also perk up your nightstands and side tables, as they serve an important purpose inside the bedroom. If you don't have the budget to purchase luxe nightstands, then better settle on slipcovers instead.
You can place luxurious covers on the nightstands so that their original design will be hidden accordingly. You can also place toppers to complement their shades, as well as the lampshades and other trinkets you plan to add for decoration.
4. Window treatments.
When installing window treatments, settle with floor-to-ceiling curtains. They give shade and privacy, and just enough style to make the room taller and more mysterious, something hotel suites are all about. They can open the shades and bring the light in as they please, anyway.