Shower curtain adds appeal to the room. So, why not flaunt your personality with a funky, cool and unique shower curtains. Here we have mentioned some shower curtains that adds interest to your bathroom.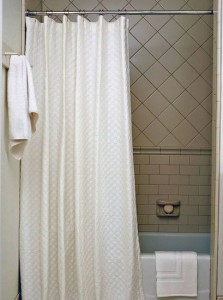 Periodic Table Shower Curtain- This curtain is ideal for chemistry enthusiasts. Moreover, it is the best way to explore information about the chemical elements.
World Map Curtain- With this curtain, you can brush up your knowledge on geography.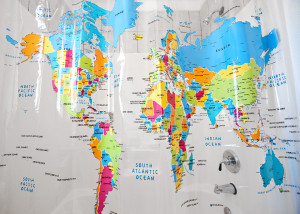 Weather shower curtain- Whether you are a meteorologist or not, with these curtains there is 100% chance that you can enjoy rains.

Romantic Shower Curtain- Nothing says love then romantic shower curtains. These curtains are made of small hearts, as shown in the romantic curtain.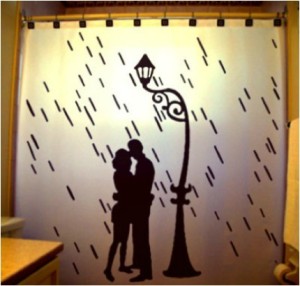 Paris themed curtain- Eiffel shower curtains are the most coveted curtains. It features Paris Landmark and it is also the tallest building there. Here you can have a look and enjoy Paris sitting at your home. Now, this is classic.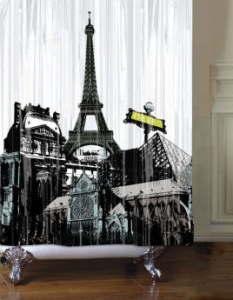 Travel Destination- Do you wish to go to Vegas? Well, if budget is the constraint, don't get disheartened. With travel destination curtains, you can visit a variety of places or at least have a glimpse sitting at your home. Whether it is enjoying on a pristine beach on a bright sunny day or enjoying cold weather, there is everything that you seek for. Now, this is dream come true, isn't it?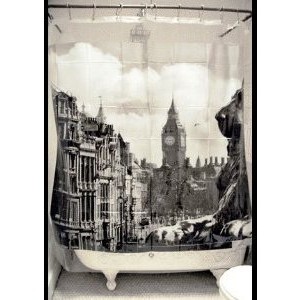 Aside from a lot of curtains are available through which you can brush up your vocabulary, learn Chinese words or learn a lot about competitive exams.