Are you planning to decorate your home? Well, it may sound bit difficult, but its not difficult to start. While there are innumerable kitchen decorating ideas to chose from, but the best idea is to go with retro style kitchen décor. If you are going for retro style kitchen décor of 1960s and 70s, you need to stick with colors like orange, blue and brown. Once you decide color palette, pick paint cards when you are going to shopping for accessories and furniture. This is the best way to find an ideal match.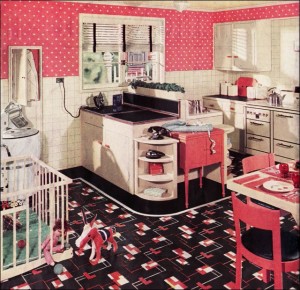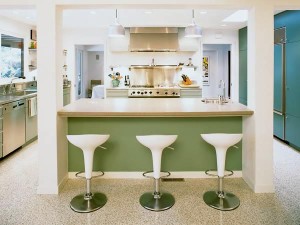 For more retro looks, add vintage knick nacks, vintage dish towels and table and chairs. It will give your kitchen a nice retro look. If you find items from this era at cost effective price and if you don't want to buy old classic vintage stuff, go for other retro decorating elements.
While kitchen decoration ideas are concentrated on flooring, windows, accessories and walls. For windows, go for vintage curtains. Walls are crucial part of the kitchen, to make decoration complete, use vintage artwork or add collection of retro items like salt and pepper shakers, cookie jars, etc.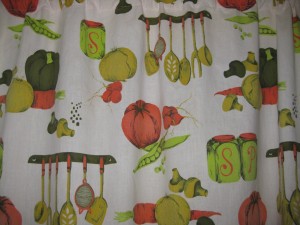 Lighting is another element or factor that can contribute to kitchen retro look. Overhead lightning arrangements can be done. Kitchens look even better with task lightning. Go for lightning that looks classic and adds a zing to the kitchen. Go for vintage styles that compliments retro kitchen look. Don't forget that you spent lot of time in the kitchen, so ensure that the kitchen lightning score well in terms of utility and aesthetics.
Flooring plays a crucial role in home decoration, so don't forget to add rugs. It will make your kitchen look conventional and give it a funky look. Shag or retro style rugs is another option to choose from. There are innumerable colors to select from like you can select retro colors like aqua, brown and avocado.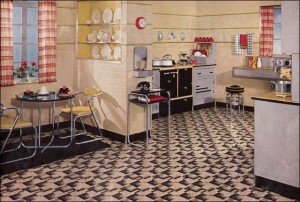 To give your kitchen an interesting look, add retro accessories in your kitchen. The things like a mod donut phone from retro times, don't forget to add mid century kitchenware, Dansk wooden accents and art pieces. These kitchen decoration ideas offers a retro look to the kitchen and in this way, you can make it the coolest place in the house.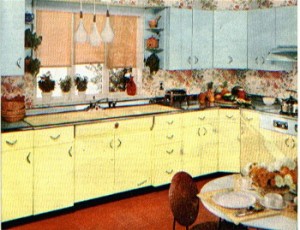 To add a retro zing in your kitchen, use retro inspired bar stools. The little old metal stools along with leather seats and chrome legs are great ideas.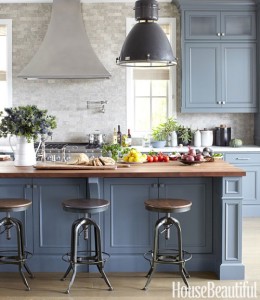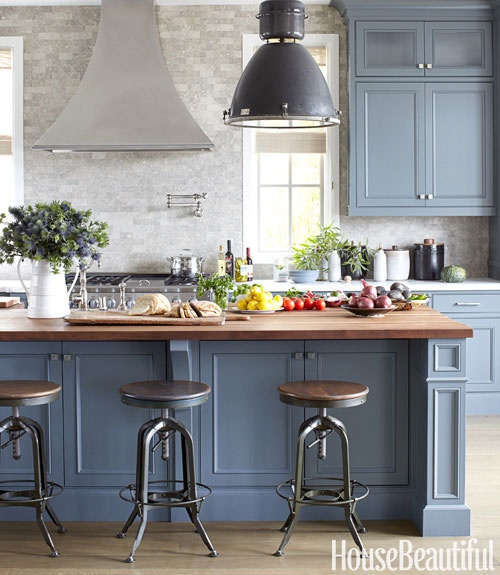 Last but not the least; you need to add final touches. Don't forget light fixtures. Opt for chrome surfaces. You can even add retro dishes; it is an inexpensive element to create retro kitchen. Fiesta can also be purchased. It will truly transport you to 1950's look.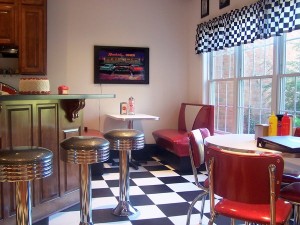 If you don't know to create kitchen retro look, then go for above mentioned ideas. Even you can visit local flee market, thrift shops to perfect the kitchen retro look.