New age bathrooms are soon becoming indulgence and comfort couple with streamlined designs. Gone are the times, when heavy chunky moldings and sanitary ware was part of the bathroom. Now is the time for simple, clean lines bathroom that look good. Within different modern designs, transitional designs are trumping these days. Here are some bathroom trend reigning the market.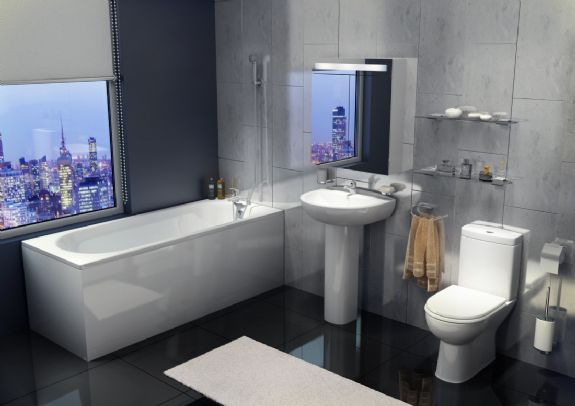 Space saving cabinets and vanity
Today's bathroom vanity and cabinetary serve the purpose of additional storage space, without having to increase the size of the room itself. It has become a necessary feature these days, especially due to the fact that today's homes are shrinking in size.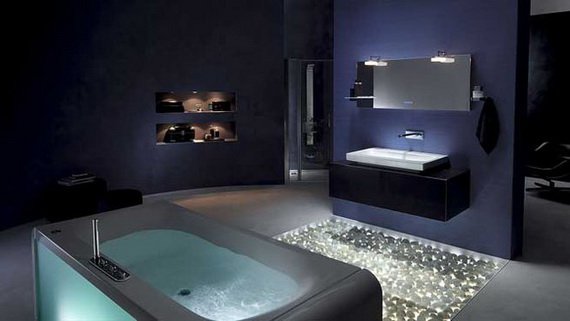 Lavish and royal installations like heated towel rails, under floor heating, water proof speakers, music system, ambient lighting are some features of spa bathroom. The conventional products like LED lightning is changing. The shower heads, oversized spa like shower enclosure are becoming part of today's bathroom.
Eco-friendly bathroom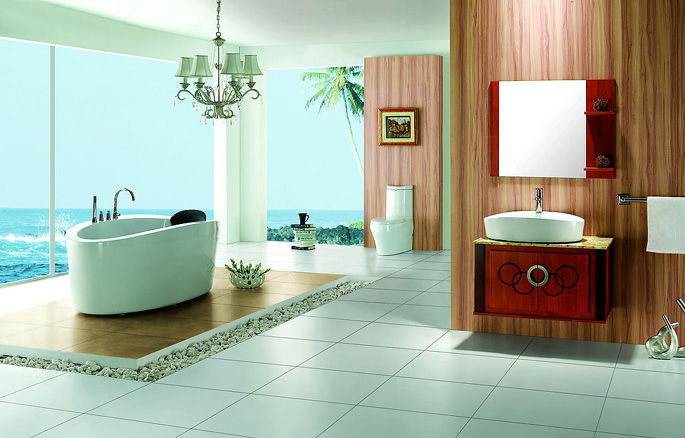 Water today is considered as a scarce resource and the concept of luxury at the cost of resources is not acceptable. Ecology is an important point to consider. It plays a key role in creating feel good feeling in bathroom. There are several eco-friendly bathroom range that address the issue of water saving of upto 68 percent. It can be easily achieved without compromising design and performance.
Metallic Colors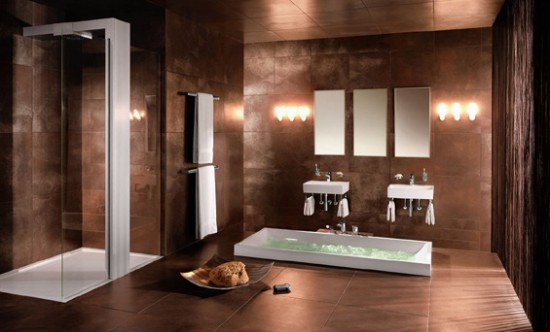 A bathroom that looks spa friendly can be all yours, thanks to different fixtures and themes available in the market. The hallmark of luxurious bathroom is top-notch quality architecture, plus fixture and plumbing. All these elements can make or mar the bathroom.
Different themes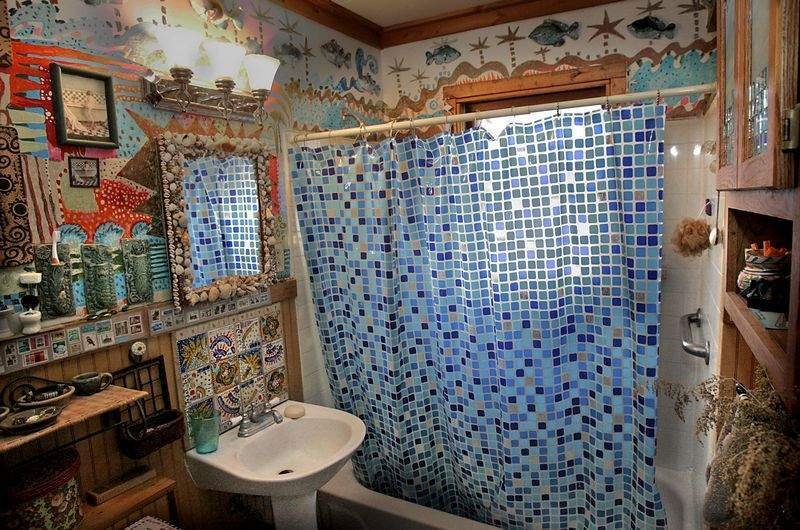 Themes are fast becoming trend in the bathroom rather than room. Transparent glass walls are making bathroom accessible in more than one ways. With glass wall or window diving the bathroom and bedroom, shower can be seen in a magnificent view. Automatic blinds on either side of the bathroom i.e outside or inside of the bathroom offer privacy and comfort, needed by many people. Etched designs on the glass offers privacy and in the dark it adds element of design.