Designing a perfect kitchen is not as easy as it might first seem. You cannot simply take a look at some pictures and then make great choices. This is why we hire interior designers since they have the knowledge we need. However, all this does not mean that you cannot have an influence on the result.
Designing your kitchen is all about showcasing your personality and wishes. Besides that, it is about knowledge. With this in mind, here are some kitchen design tips that every single homeowner out there needs to know. The tips mentioned below will help you create a much better-looking and functional kitchen.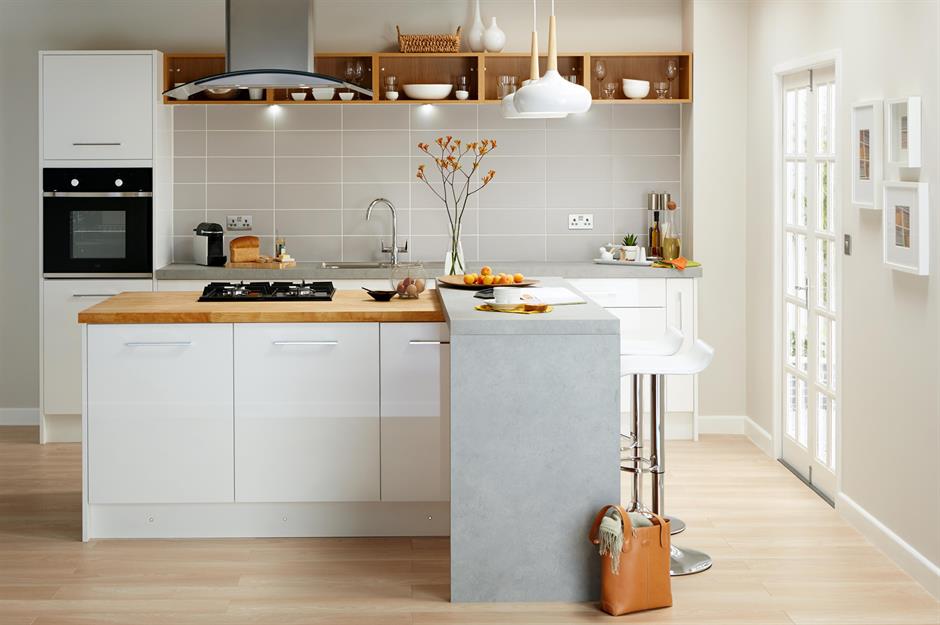 Always Think Ahead
Most people focus on what they need before renovating the kitchen but they fail at understanding some very important things. For instance, the first thing to think about is always functionality. Those that just focus on appearance tend to make many bad choices.
Remember that there is no such thing as an ideal shape for a kitchen. It can be L-shaped, a galley or whatever other styles possible. No matter the case, plan for the cooktop, sink and fridge to form the shape of a triangle. Then, reduce the space between them to under six feet while making sure that nothing gets in the way.
Don't Forget About Storage
In a kitchen, you simply need to make enough room for appropriate storage. One of the biggest mistakes is to not factor in storage when you plan a kitchen layout. You should be able to use every single cranny and nook. Overhead cabinets can be put right up to your ceiling. Avoid having gaps that allow dust collection. This makes cleaning your cabinets more difficult. Also, look for some deep drawers for some fast and easy access to pans and pots.
Don't Forget About Light
As opposed to practically all other rooms in your house, in a kitchen you cannot just add some overhead lighting. The light should not be located behind you since this would cause a shadow to appear on the space where you work. Light has to be positioned so that it falls right in front of the person that cooks. This is why you seriously need to consider using under-cabinet lighting. They shine right on the countertops.
Don't Forget About Counter Space
In a kitchen, there is simply no such thing as having too much space on your counters. You need to choose a surface that is very easy to care for and work with. At the same time, do not forget about the fact that grout located between the tiles is very hard to maintain. Also, stainless steel can easily scratch. These are two options you may want to forget about.
Seriously Consider A Fresh Start
Most homeowners that want to renovate their kitchen reuse items and appliances. This is usually in an attempt to save some money. The problem is that older appliances can definitely stick out in a negative way when surrounded by a brand new environment. The trick is to look for options that are cheaper and that look really great. This easily applies to drawer handles, countertops and more.
Safety Is Paramount
No matter what you may think, safety should always come first. The kitchen needs to be as family-friendly and as safe as possible. You do this through planning for really good visibility. Safety-conscious items like rounded countertops and ovens that are located at a height suitable only for adults are great options.
Don't Forget About The Floor
Flooring should be chosen based on ease of maintenance, slip-resistance and porosity. As an example, stone floors are not that great for kitchens as they often need resealing. Also, hardwood floors can easily wear out when near a fridge.