Is your hallway the most neglected part of home? Well, don't treat it like that. Hidden underneath the area rug there might be stupendous tiles that can add interest to your room. Well, options are not limited. There are enough of options to select from. It will add character and beauty to the hallway. There are enough of choices on palate. Here we have mentioned the same: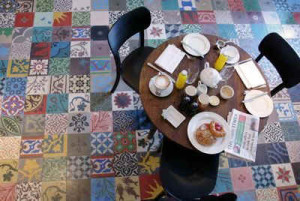 Encaustic Tiles– These tiles are patterned and striking tiles. It was popular during the Victorian era. If you have still got them, it obviously shows how durable it is. If you find it under the carpet or they are not looking as beautiful as you think they should, try to renovate. It adds a decorative element to your hallway and it is truly a show-stopper. Needless to mention, it is a practical option.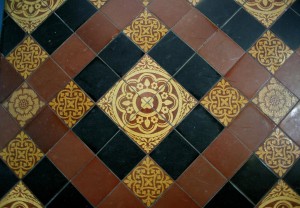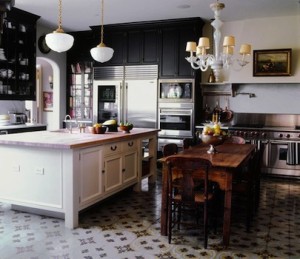 If you want to create a modernistic look, go for the modern versions of these conventional patterns.
Terracotta Tiles-More often these tiles are related to kitchens. It is sometimes used in hallways of older property. The warm colors creates an inviting atmosphere, also it is hard wearing and is highly practical, as it won't show dirt easily. Terracotta needs to be sealed to abstain staining.
If you like the idea of laying terracotta to give hall a cosy feel, you can even get hand made and new versions.
Parquet– It is a luring option for hallway flooring, the geometric patterns of parquet- popularly known as herringbone and grain adds character to the wood and make it look attractive, inviting and cosy. Also, it is hard wearing too and is the best option for areas where foot traffic is more like hall.
If you think the old parquet can be restored, then go for a DIY job or take help from skilled people. Also, you can find a new parquet or go for reclaimed versions to give your hall a new look. Ensure that you are happy about the floor. This flooring is free from toxic chemicals and is environment
sustainable.
Wooden Floorboards– Wooden floorboards can give your room a new face-lift. Further, if properly sealed and vacuumed, wood turns out to be the best option. Alternatively, it is hard-wearing and is the best for hallway. It can be sanded and re-finished when it is damaged, so it will last for years to come.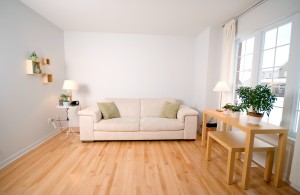 Like parquet, wooden floorboards adds character and interest to hallway. If you are laying new and reclaimed boards, ensure that the hardness of the wood is tough enough to cope with the foot traffic. Sometimes softwoods are more harder than hardwoods. Softwoods are made from coniferous trees, while hardwoods are made from broad leaved trees. Ensure that you ask supplier before buying.
Carpets-Last but not the least; but you can traditional carpets in your hallway. If you like carpets, go and buy from secondhand stores. Go for labelled carpets.