Diwali is the auspicious occasion and it signifies time for renewal. Every year, we buy innumerable things to decorate Diwali. With Diwali round the corner, these decoration ideas are fun and innovative. Further, it will add spark to your home. Here we have find several ways on how to decorate home for Diwali: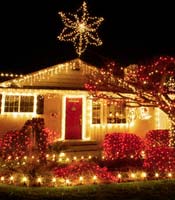 Rangoli– Rangoli plays an integral role in Diwali and it is a wonderful to invite people home. It can be made from colors or you can pick fresh flowers, which are in season. It adds visual treat to the home.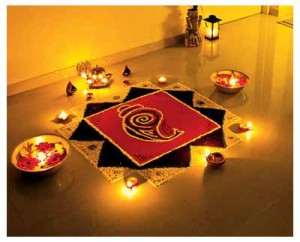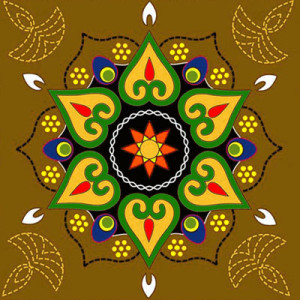 Lights– Do something different with lights. For outdoors and indoors, you can light up with diyas. Decorate every corner of the room with sweets, diyas and flowers and take utmost care of the table. Try to create something elaborate and nice. Don't forget to keep the room light soft, so that you are able to create a desired effect. Clay or terracotta lamps are conventional and does not come at high cost. You can opt for these sources of light to decorate your home with lamps.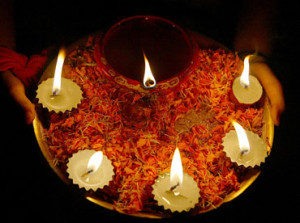 For instance, you can buy large votive, cube glass votive, teen patti floating candles, golden tea diya, brass electric lamp diya, starry diya beaded, simple beaded diya, floral diya, light up with lotus, white paper lamp, yellow paper lamp, princess diya beaded, etc.
Fresco Dining Table– Fresco Dining Table is the latest trend. Use the serve ware that reflects the mood of the person.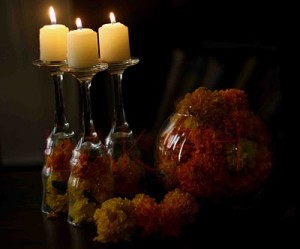 Fresh flowers– Fresh flowers brings in the lost essence of your home. You can go for sweet smelling flowers like rose or jasmine and you can do so to make your home to look beautiful.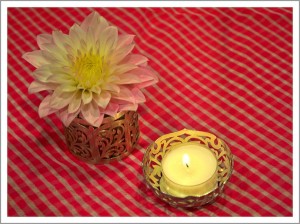 Crystal Piece– You can incorporate crystal pieces at a center table, or you can place beautiful antique crystal piece. It lends positive energy in your home and make it look bright and beautiful. You can also incorporate light over the crystal piece and this is the best way to add positive energy in your home. This is the best home decoration advice that you can use for this Diwali.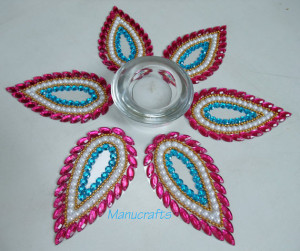 Old Dupattas– You can decorate the living room with old dupattas that is made from silk or cotton. It suits your budget.
Table cloths– If you are running short of ideas, go for a table cloth. The best tip is to use a sari which has golden embellishment on it. It will look elegant on the table and it will match the inner theme of the room too.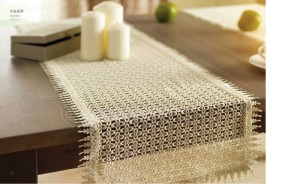 Traditional motifs and themes– It goes well with Diwali, so use urns made from copper or brass. If you don't have any of these urns, silver or metal can also do the job equally well. Use it as a vase along with a bunch of lotus buds. If you don't have flat one then use some fully blossomed flowers.