If you are planning to decorate your bedroom in a modern style, you can select a range of colour combinations that suit to your furniture lying in your bedroom. Modern designs are not technically new. Creating a bedroom that is energizing and mood-boosting can make it a whole lot easier. Different Colours normally show the personal taste of the homeowner. You will always choose the colour which matches your furnishings. This should not overshadow the look of your furniture.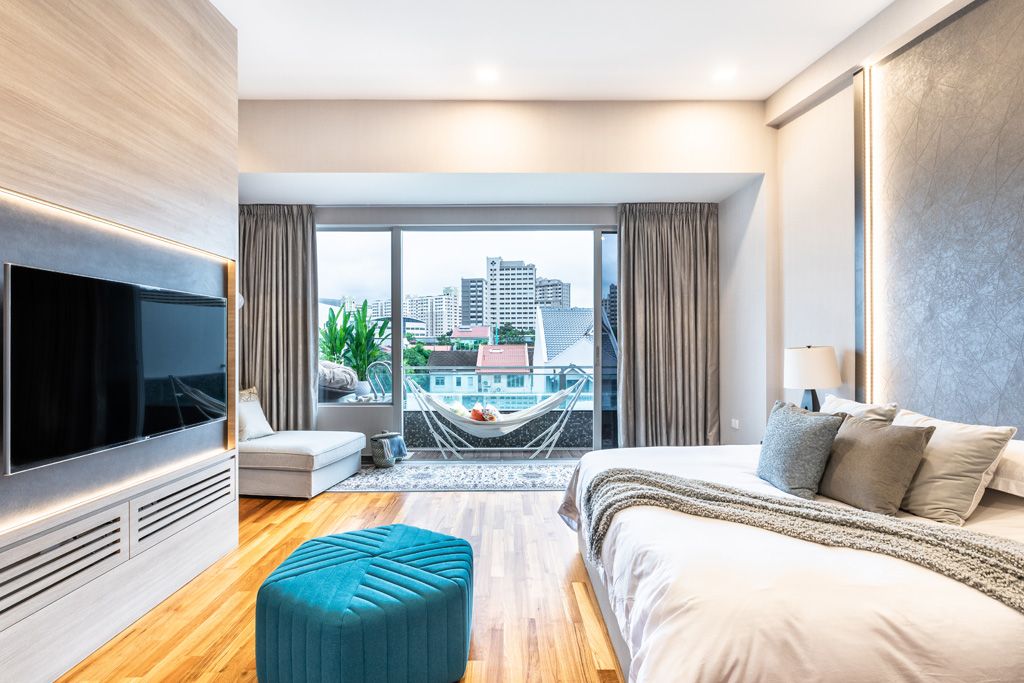 One of the easiest ways to update your bedroom is the swiping a fresh coat of paint Add a new colour to your walls or furniture, it is the cheapest way to give a new look to your bedroom. You must choose colours which depend upon the target you have for your personal treat. You can select the specific style or combination of colours that suit you. There are 2020 paint colours for you to select.
White-Biggest colour trend of 2020 is white. According to a few people, white may be dull and boring, but white represents a clean look. You can go for moody whites, which provides depth to this versatile colour.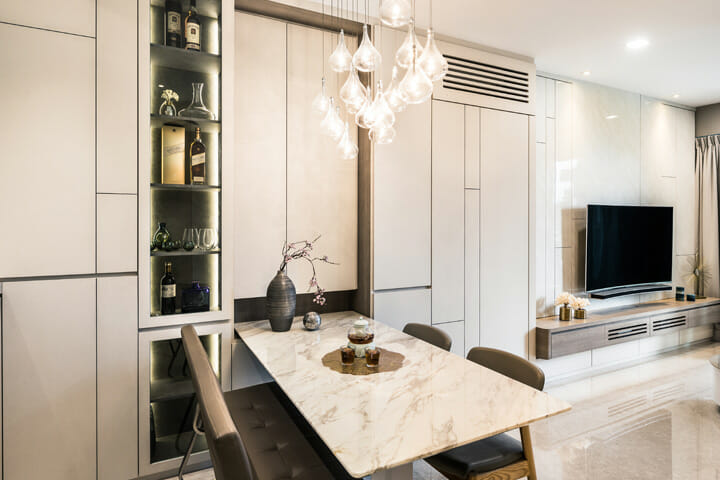 Blush- The colour pink can be outdated the colour blush pink has become an interior design phenomenon. This colour is still a big colour and softer in touch as its ability to feel modern when mixed with warmer jewel tones.
Classic Blue- Classic blue can be known as the 2020 colour of the year. Classic blue highlights our desire for a dependable and stable foundation on which we build as we cross the threshold of the new era.
Light Lilac– The bursting shade lavender provides calm and serene energy. You can decorate your bedroom with this pastel colour with contrasting textures and finish will give walls a new look.
Lemon Yellow- It is advisable to consult for colour combinations before putting on the walls. Lemon yellow and white make a great combination and compliments each other. Yellow colour always represents cheers. If you want warmth and energy in your room this colour is perfect for you.
Cobalt Blue– These bright colours are definitely a way to make a bold statement. In the bedroom, this colour bounces backlight around a dark room and illuminates the entire bedroom.
Hunter Green– It is a classic and masculine colour. These colours are always timeless, chic and handsome.
 Clay- This is also called Terracotta one of the emerging design trends. This colour is inspired by aged plaster, clay, and earthenware. The colour shows the warmness in the room.
Burnt Orange– Burnt is the rust colour shade. This shade can be used anywhere but seems good on the doors of the bedroom. It is a modern colour and looks bright.
There must be many more colours which can be applied to the walls and doors of your bedroom to look modern and trendy. Try to make your bedroom like heaven. Your bedroom should look like trendy and beautiful. Whenever you enter your bedroom you feel sleepy.