Designing an outer space themed bedroom for young people will not only make them happy, but also add joy. It is like creating a scientific atmosphere for kids, who are passionate about science and space. An explosion of lights in dark bedroom makes it astounding and the best. It can be bit scary for a small child, but with some decorations and lighting the room can glow and be an enchanting place to settle down. Solar system decorations are a new trend.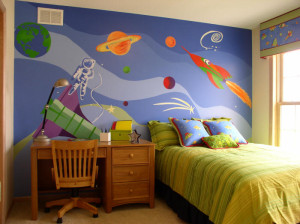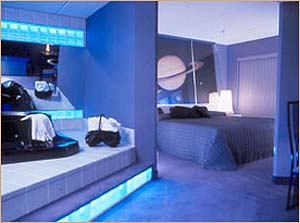 Outer space bedroom can make the room lively and printed bedding sheets can change the look of the room. The outer space theme for a child bedroom makes it vivacious and colorful. Sheets, pillow cases and decorative comforters can change the look of the room. Along with that, the glow of dark planets, sun, stars, moon, can be added as accents. Lazer theater light will brighten up the kids bedroom. Also, you can add rugs for the bedroom, add curtains that go well with the space theme. Outer space theme pattern adds interest to the room.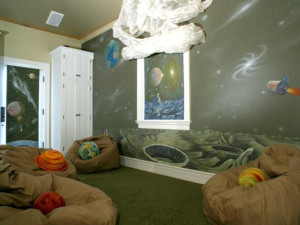 To add more color, you can go for space themed bedding set, comforter sets, wall decals, etc.