One of the best themes to design a girl's bedroom would be that of fairytales. Girls love magical inspirations, so decorating their room with things that are pretty and nice would be a great way to compliment their childhood reveries.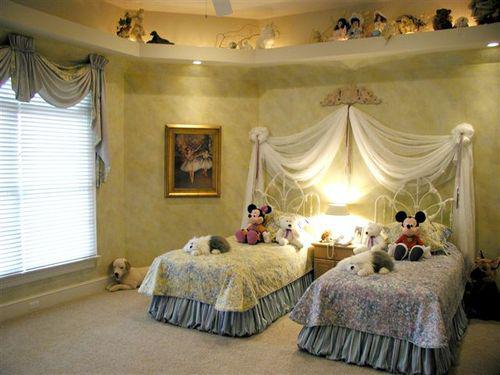 Designing a fairytale bedroom is actually easy; you may start with a good color palette and everything else can then be set.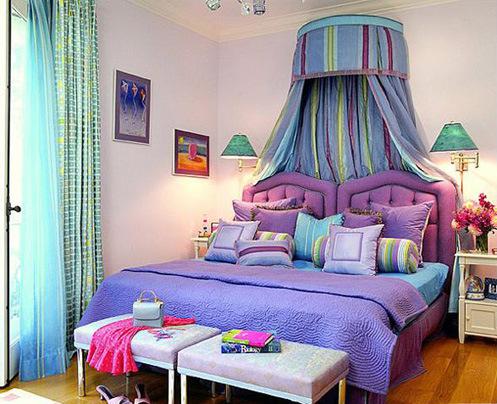 1. Start with powdery pinks, yellows and purples. Pink, yellow and purple are the top colors used in fairytale bedrooms. However, they should come in powdery shades to show transition from one shade to another, and to create texture as well. If you want a dreamy bedroom, you can use different shades of pink and purple; yellow meanwhile is great for sunny themes.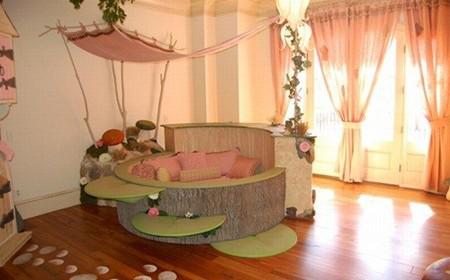 2. Use lighter shades of your chosen main bedroom color for the fabrics. If you opted for dark colors on the walls and floors, then it's just right to add lighter shades of the same color on the fabrics, such as curtains, and bed sheets.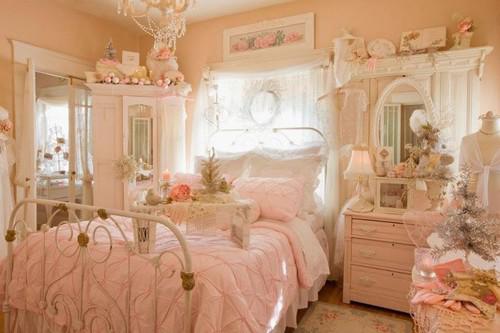 3. Use Victorian-inspired furniture. Victorian-era items are often used in fairytales, so you may want to use a bed and side tables that follow the said period's furniture style. These give a grand, authentic appeal to the room, allowing your kid to feel like a princess in her very own home. You may want to paint the furniture pieces white before placing them inside the room, as the color makes the structures more versatile and malleable to style changes especially when your kid has grown out of the fairytale theme.