Embellishing the room with beach theme conveys a respite and calm down experience to the home. Perhaps occasionally it reminds of being on vacation or a holiday near the sea and the calm effects of the ocean. Here are few of the tips to decorate your home with beach theme.
Color:It is the first and foremost step to create a beach theme room. Paint the room in fine restful color such as ocean blue and green and grey. The tan color of beach sand can also be used. As this is a backdrop of the room hence it should be docile.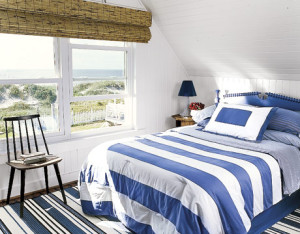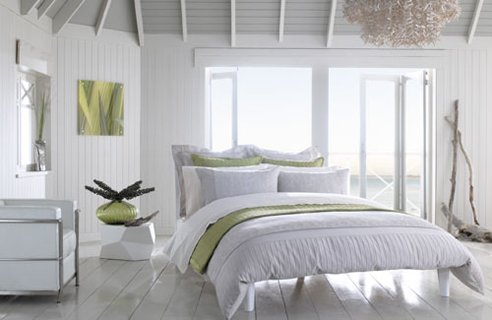 White can also be another choice. Furniture covers, bedspreads, sheets and curtains can be chosen of white color. This gives a clean crisp background to draw attention to the natural decorative items. Vibrant colors, a mix of patterns and flowers everywhere might be real, painted or printed gives a cheerful, enthusiastic look to the room.
Accessories:Try collecting some natural items which are found on the sea shore such as shells, drift wood and sea glass to decorate and give a beach effect to the room. Use glass items of blue or sea glass colors which can include flower pots, bowls or small statuettes. To make the beach feel arise in your mind experiment putting these items in glass vases or bowls for demonstration.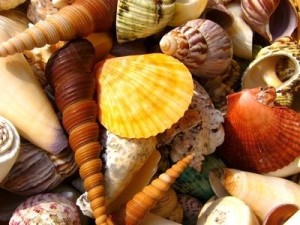 A nice contrast between the drapes and slip covers can be made by using some traditional tables made up of wood or wicker.
 Lighting:This is the most imperative part of any room. Endeavor to select lamps that have glass bases or metallic shiny bases which will form a reflective quality analogous to reflections off the ocean water.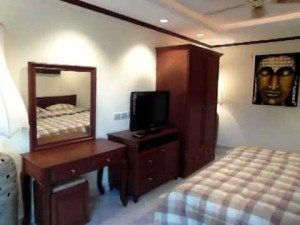 Rugs and Mirrors:
Put in jute or fiber rugs for outdoor use. Place a large mirror in the centre to replicate the tranquil surroundings in the room.