Having a lawn in the house is a blessing. You have the space to fill up with greens and blooms, and you also have more room to nurture fresh air. Not all homes have lawns or backyards, and if your place has one, it's just right that you make the most out of it.
If you are planning to hold a backyard party, such as a dinner or barbecue feast with family and friends, then lighting up the garden should be on your priority list. With the proper lighting, you can add a festive appeal to your garden space, something your visitors would totally enjoy.
But how can you exactly bring life to your lawn? Let's say you already have the grass trimmed, the bushes landscaped and the flowers growing. Indeed they can be a beautiful sight during the day, but as the sun sets their vivid shades are just absorbed by the night. Hence, if you want to bring the best out of your garden during the night, then it's best that you check out for the right lighting.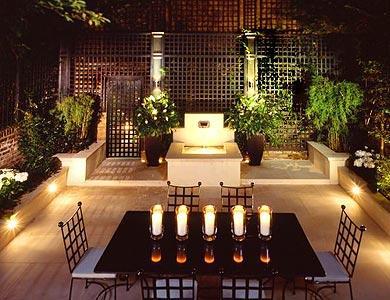 Lighting changes the way your garden looks, both inside and out. You not only give your lawn a facelift; you actually transform it into an enchanted forest right in the middle of your neighborhood. The right garden lighting can turn your garden from boring to lively, melancholic to romantic. Even during evenings, you and your family will still love to spend time outside, because your garden offers the best dinner ambience.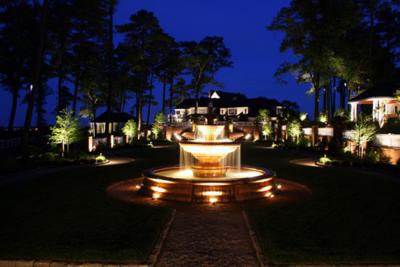 When searching for a garden lighting, you must first look at the space of your lawn, as well as the plants that are situated there. Some lights can be too bright, while there are also those that are too small to cover particular space in the lawn. Your lights should proportional not just to your garden space, but as well as the different foliage situated in the area. This way, the plants are given the attention they need, without making the whole garden space blinding with unnecessary light.
You may also situate the lights near garden benches, in case you have some on your lawn. This not only gives emphasis to the benches; the lights also highlight the blooms around the seats. You may want to place one of the benches under a tree with lights hanging from it, so that you can get a truly romantic garden setting.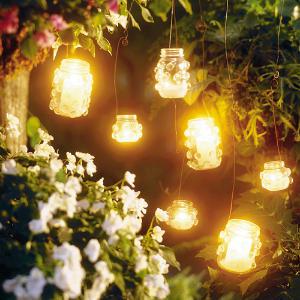 Lights give your garden a 360-degree makeover, and this is something you need to utilize especially if you have the passion for maintaining your lawn. These lights are also functional; aside from decorating your garden, they also show the paths for you to walk on. Yes, they help avoid accidents, as they show the areas for you to watch out for in the garden. And if ever you lose some important valuables in the lawn, these lights can be very helpful in finding them.