The kitchen is one room that needs lot of attention and one can put several different kinds of tiles, in different applications, as they enhance the kitchen's look. When selecting the kitchen tile for your home it is important to consider various factors. Flooring tile is best to walk on and glossy tiles could be unsafe for kids. Here are tips on how to select the right kind of tile for your kitchen.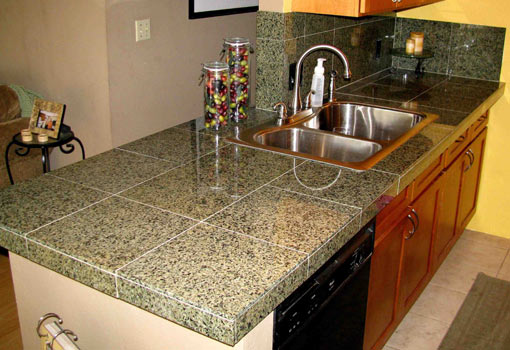 Factors to consider before selecting a tile
Determine where the tile is to be installed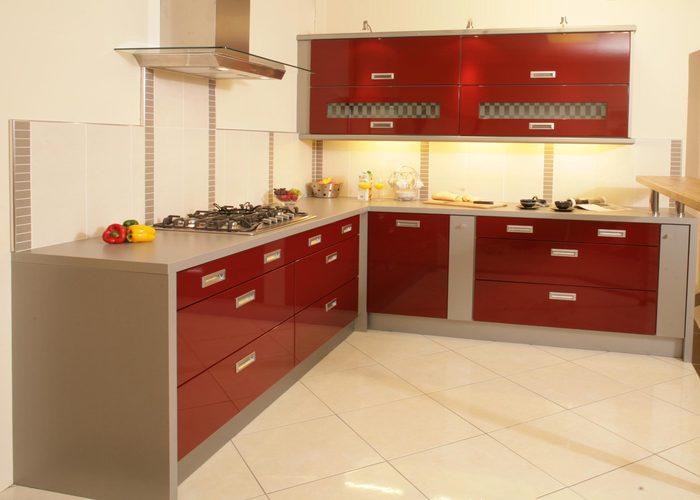 Before you zero down on particular material, you need to decide what kind of surface tile you need to apply. Tile can be incorporated as a backsplash or behind a gas stove, or on the wall cabinets. It is popular countertop material, and can also be used on the kitchen flooring.
Measure the distance between the tiles
The tile refers to a material that can be laid in rows on a flat surface. For kitchens, the best tiles could be: quarry, vinyl, bamboo, stone, ceramic, porcelain and glass. Applications like vinyl, cork and bamboo are also used in the flooring. While quarry, ceramic and porcelain are best for kitchen counters and floors. Glass tile is the best for walls and backsplashes.
Think about the budget before getting that look
Kitchen tiles can range from expensive to inexpensive, like as vinyl, custom designed ceramic and linoleum tiles are expensive. Do your research work before selecting a particular time and before installing the same. Tile and home improvement store offers you lot of options to select from.
Think about your lifestyle
Though kitchen tile is resilient, it still requires maintenance as it determines the longevity of tiles. For example, countertops ceramic tile is durable and it has ability to hold up heat from pans and is easy to clean and maintain. But the con of a ceramic tile is the surface is uneven and it may crack or chip. So, it is important to determine the needs of family's lifestyle. It should select with the tile finish that you select from.
Select a tile that matches with your family's habits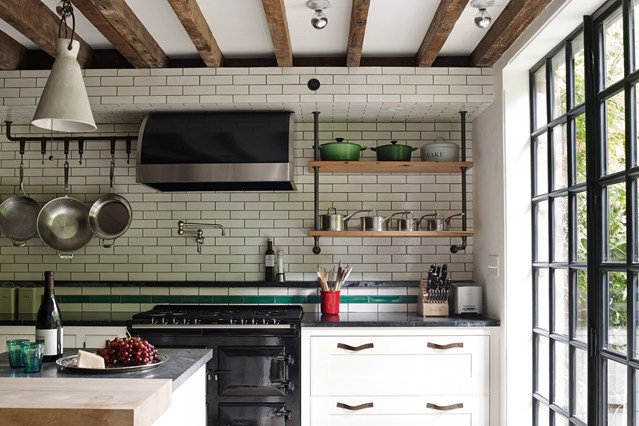 When selecting a floor tile, make sure it should be durable enough to withstand traffic, like pets, spilled food and cleaning supplies. Make sure that you select a perfect floor tile. If you select a wall tile for a floor the coefficient of friction will be less, which in turn means it is not anti-skid. For more elegant and luxurious look, use quarry tiles. The clay and limestone kind of tile looks like a natural stone. Quarry Tile is more expensive than traditional ceramic tile, but it looks gorgeous when applied.
Limitless options are available for tile backsplash
Well, there is a vast pool of options to select from. Since your kitchen backsplash doesn't carry heavy traffic, glossy and painted tiles are perfect for it. Though they can withstand oil spilling, grease and daily cleaning with ease. Select from porcelain, ceramic, metallic, glass or stone materials for a backsplash that can add decorative flair to the kitchen. Your kitchen floor, tiles and backsplash come in various options and taste. Consider below-mentioned tips when selecting the tile of the kitchen. Research all kind of options available in the market. For our readers, do you have more tips for planning, purchasing or selecting the kitchen tiles? Let us know about the same.