After a season of decking up homes with gold or shimmery chrome, the metal is must have trend for the year 2016. It is all about a subtle, old world aesthetic.. Bronze..
Scouted as the metallic hue of the year, bronze is being favored for its antique look and restrained charm without compromising on glamour quotient. Bronze was earlier favored for invisible plumbing works at home and slowly it entered into different various areas. And now it has come to be associated with the earthy look. It has capability to complement both modern and classic look, says interior designer Minnie Bhatt Designs. It has timeless appeal and complements with any interior style, she quips.
Parushni Agarwal, founder and creative director of renowned interior design firm, Studio Creo adds, Bronze has the ability to make the chic statement without overwhelming a room. Moreover, it complements with any metallic shade.
Try to keep it fluid
Bhatt strongly recommends that using the color in lighting fixtures makes a statement. You can use it as pendant lights over your dining table or as an oversized table lamp to add some glint to an otherwise dreary space.
Wallpapers and textured wall paint in bronze can lend your space a royal feel and render a rich look to the space. Finish your ceiling with metallic touch-its edginess and sophistication will blend it to provide contemporary touch and it will add twist to the room.
Bhatt and Agarwal also recommend all for sculptures in bronze-Italian figures, Buddha sculptures or abstract pieces. You can even add one statement sculpture as the highlight of the space, place it in a living room or in the hallway of your space. The popular choice is bronze furniture in antique and brushed finishes that gives reflection of bygone era.
Agarwal further suggests,  that creating  picture wall with bronze frames is another trend. Use carved and detailed bronze frames and photographs. You can also use a collage of photographs-turn out to miniature bronze frames in different patterns to lend an interesting look.
Wall fixtures-other accessories that you can add in this metal is wall fixtures, door knobs, bathroom fixture panels in bronze and elevate the space. For instance, use a bronze mirror in the guest powder room to make a simple style statement.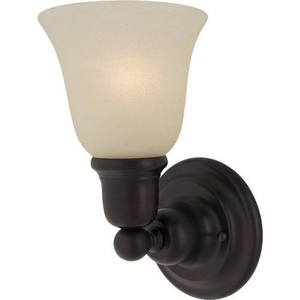 Take it to minimal-less is always more, says Roopesh Gupta CEO of P3 Architectural Solutions points out that bronze should only be used as a highlighter color and not in too much doses. Use bronze pieces only at the entrance to add aesthetic value of the home. Don't dress your entire home in the same hue.
Gupta further adds that bronze elements should be in sync with the rest of your home theme and interior décor. For example, the bronze furniture complements with matching wallpaper and other accessories with the room. If you have bronze in one element of the room, add visual breaks in form of wood, glass and other metallic tomes when it comes to remaining space. Bhatt also thinks that it is important to add bronze in clever and small doses rather than large masses.
Moreover, it is important to mix bronze shades  with other metallic décor to get a picture perfect room. Agarwal further suggests that turning to items like gold leaf and tables, brass metal balls, sunburst mirrors, timeless china ware and heir looms is the best way to achieve this.
Maintenance Cost
Bronze is not easy to maintain as stainless and chrome. Bhatt says though this metal in its true form is not susceptible to tarnish or lacquered, bromze is easy to maintain.
Agarwal adds out that bronze is more expensive than other metals like brass and it cam also deteriorate with time due to prolonged exposure to moisture, especially when it is placed outdoors. Hence, constant maintenance is a must. Regular dusting and rinsing of bronze artifacts is important-always use dry cotton cloth to clean it. Use cleansing agents like soap free detergent but make sure don't polish it often.
Tips in summary
Use the bronze in form of textured paint, sculptures or lighting
Make a bold statement with an ornate chandelier
Wild art, carpets and furnishings give a space luxurious feel
Use the hue in small doses and pieces like cushion covers and linen prints
Bronze bathroom fixtures and candles add warmth to the space
Give your dining table a fun vibe with a candle stand or mixed metal table ware
Conclusion
Its very simple to bring back bygone era back into the home. All you need is to add a bit of bronze in understated tone and not in overwhelming doses. You can add bronze in above-mentioned ways in form of sculpture, bronze accessories, cushion covers, as dining table fixture, candle stand, carpets, or with help of ornate chandelier. In this way, you can add bronze in your home. But you need to be cautious: bronze metal is not easy to maintain, it requires regular cleaning and rinsing with  a soap free detergent, but remember don't polish it again because your antique will lose its sheen. So, think twice!
Hope you liked the latest blog post. Let us know what do you think about this post in the comments section and if you find it helpful then we would be very happy if you can share it with your friends and on social networking sites Facebook, Twitter, StumbleUpon, etc.
Have a happy reading!