Valentine Day is around the corner and if you want to surprise your beloved, what's better than creating a nook that entice her and make her fall in love.  Let's keep it straight, here in this post we enlist ideas for Valentine's Day home decoration. Do experiment.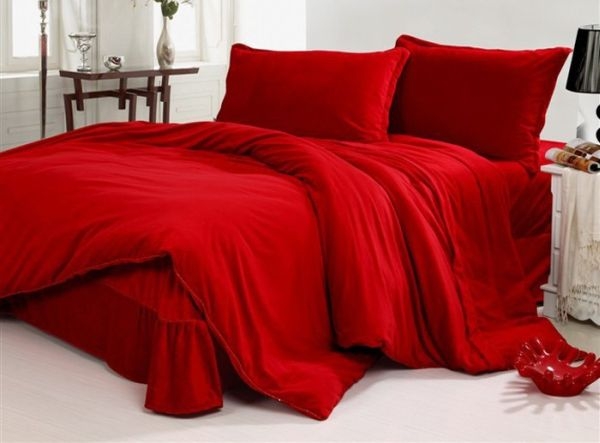 Turn on the lights
Bring in some charm with right kind of lighting. Let it do the magic and add that necessary touch of romance in your home. The dim lights are perfect to set the mood
Decorate the outside of the home
Add patio chair in the home park, set the round table, place the candles, and you are ready for bright candlenight dinner.
Use a couple of Love Mugs–
Add a couple of love mugs and other accessories to ignite the love spark.
Use Printables
Printables are the easiest way to show your love and affection to your beloved. You can incorporate endless printables to make your spouse feel delighted.
Change the balcony decor
If your Valentine loves outdoors more than indoors, decor the home balcony with balloons, rugs, throw pillows, swing sets, and fairy lights. Embrace them under the star-lit sky and they will be amazed. This subtle decoration idea will make your beloved gasp in surprise.
Add a throw blanket
It is a must have necessity to create a comfortable, romantic corner.  Pick up something delicate, cushioned that is perfect for the cold winter months. It can do wonders.
Invest in a reclining sofa
Tired of conventional furniture pieces?  This Valentine's Day replace it with modern reclining sofa. They are high in comfort, design, and functionality and due to this they are growing high in terms of popularity.  What makes them set apart is unlike standard sofa who stands stiff, the recliner sofa takes position that each person is comfortable at. They are simple to use and sit down as well. All you need is to pull and sit down and you will find your reclined position.  Of course, you can choose the red sofa to make your love feel dominant.
Candle Stands
The days of diyas are over, today people prefer scented candles; hence these candle stands come handy. They literally light up the space and will give your Valentine a pleasant surprise. It brings character and personality to the room. What's more! There are plenty of designs, styles and materials and sizes are available, you can buy something that resonates with your Valentine mindset.
Add some pop of red colour
The Valentine is synonymous of red colour, so don't keep that shade at a bay; rather make a way for it by adding red love mugs, red love banners, red throw pillows, red rugs or anything and everything under the roof that discloses your love to your Valentine.
Add tea towels
You don't have to speak aloud that you care or love somebody. The accessories say it better than words. The small red towels can do that for you. These tea towels are easily available at the supermarket and will never disappoint you.
You can decorate the table
You can set the romantic table by adding ceramic plates, romantic candles, towels, crockery, etc. It will further the romantic vibe.
Apart from the above ways of decoration on Valentine's day, there may be several other ways we can decorate our home on this particular feast. These are DIY table runners and can bake something sweet. You can decorate the dessert table. You can match your linens with the flowers.  You can hang balloons on the bright-colored fabric. Hang Streamers, Hang rose wall hanging, and many more.
You can also wreaths on the entrance to welcome your valentine, create a photo gallery wall, paint something, paste letters on the wall that create memorabilia, say it vases. The options are endless; you just have to set your heart on.
If you wish to perk up the special day, try these Valentine 's Day home decoration suggestions. It will make them fall head over heels in love with you once again. Don't give a second thought, stand up and find the decor idea that suits your loved one's interest.