The common perception is that the small kitchens are variably outdated, overcrowded, lacks in appeal and in most cases are not functional. But if some possibilities in décor specifically suited to small kitchen is considered, it certainly appears different from this perception. A small kitchen can be made functional by keeping the clutter away, thereby lending an illusion of space. It can be achieved not just by designing the kitchen, but also by the selection of material colors and decorative elements to be incorporated.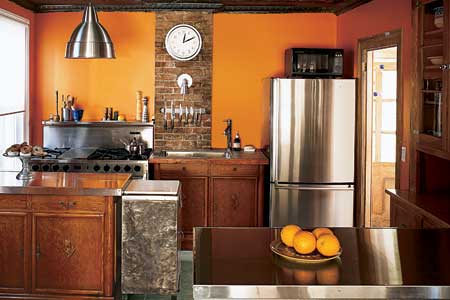 Given the size of the kitchen, it is important to list the gadgets that need to be accommodated, the storage space needed as well as segregation of items to be stored, in terms of less commonly accessed items. The best way is to leave maximum floor space is to make the most of vertical space above the counter. Though the gadgets like microwave and blender can be stored in the vertical space above the counter, the most frequently accessed items can be stored near to the ceiling.
Colors that need to be added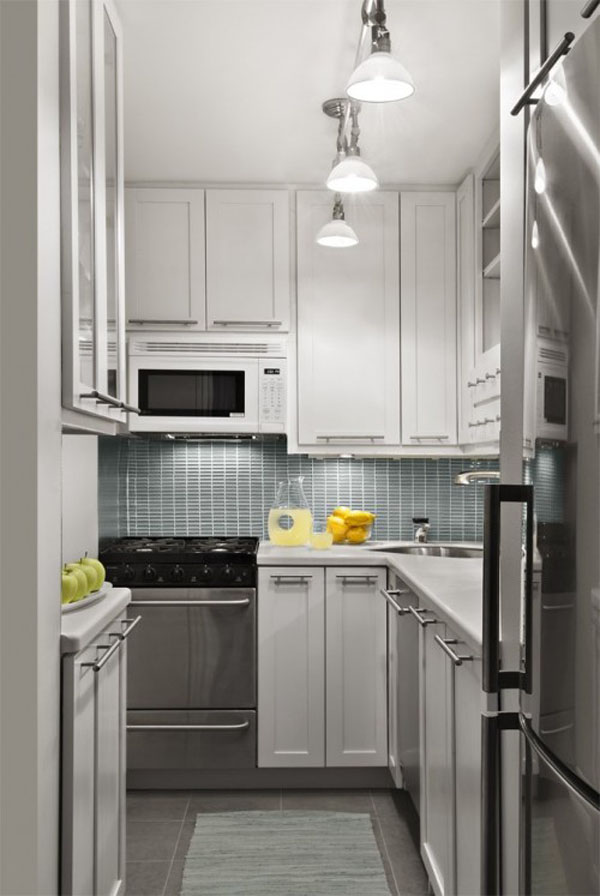 Depending upon the space constraint, clutter should be reduced to minimal and it can be achieved by ensuring that counter remains empty all the time. The best way to add vibrant touch to the small kitchen is by using arresting colors on the cabinets or even patterns that add a touch of novelty without overcrowding the space. A stylish laminate add tone and character to the space.