To make kids room pleasing, it is necessary to add an element of surprise in home decoration. If you seek to create a perfect kids home decor  add interesting artwork rather than standard run-off-the-mill pictures and prints. Here are some ideas on how to decor kids bedroom: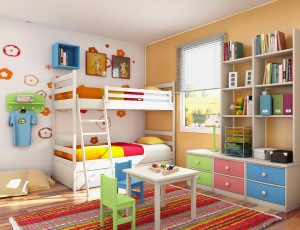 Adorn with children games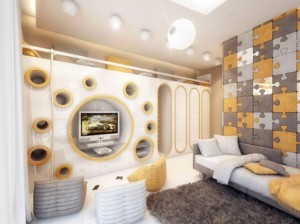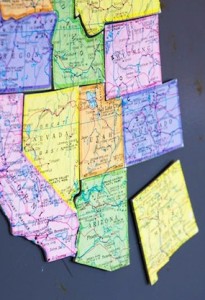 To make kids room a perfect abode decorate the same with game boards. Buy interesting child games from a local shop or from thrift stores. Opt for boards that are filled with colors and mesmerizing graphics. Any child can easily delve in this kind of décor. Moreover, adding few games to a kids room will add an interesting look.
Adorn with playing cards
Another option is to adorn kids home with playing cards. It will make the home look unusual. Add collages of whatever your size you feel like. Go for oversized cards that can be blended with smaller cards. It will add a variety to their room. You can buy these cards from a local shop or from a thrift store. In case, you want your kids to learn something add flashcards in their home. It will make them aware about different words.
Children Puzzles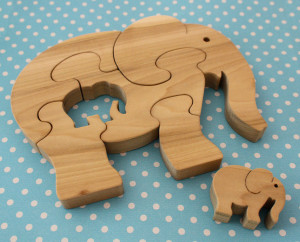 In order to make kids room pleasing, consider adding different pictures in child room. Hang pictures or puzzles to create an unusual look. You can buy these from the market. To create a new theme, you can even group the puzzles to make it look attractive. Or you can even add a few large puzzles to your kids space.